Nintendo confirms Animal Crossing, Fire Emblem as next smartphone apps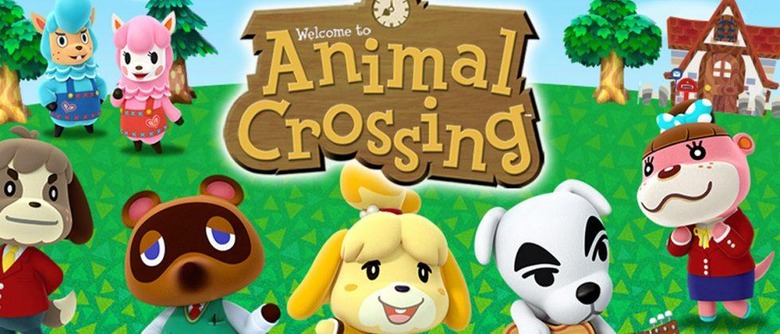 Nintendo's first smartphone app, Miitomo, has become certified hit for the company, but remember that it's only the first of five mobile releases the Japanese gaming giant has promised through 2017. Shortly before Miitomo's debut, Nintendo stated that the next app wouldn't be another original chat/messaging-based release, but something based on one of their popular gaming series. Now we know that will be true for the next two apps, as Nintendo has revealed they will be from the Animal Crossing and Fire Emblem series.
There aren't a lot details just yet, but two important facts were made clear: the mobile releases of both Animal Crossing and Fire Emblem will be out this fall, and they will be actual, full-fledged games, as opposed to Miitomo with its messaging and photo-sharing focus.
While it's no classic Mario title, this is likely great news for Nintendo fans who have long been wanting a true game from the company on their smartphones. Nintendo only said the games were coming to "smart devices," and didn't specify iOS or Android, but a simultaneous launch on both platforms seems likely, as that was the case with Miitomo. There's was also no word on if they will be free or paid apps.
Nintendo said that the smartphone version of Animal Crossing will offer a "connected" experience with "the world of Animal Crossing" on dedicated gaming systems. It wasn't made clear if this means an existing version of the game, such as Animal Crossing: New Leaf on the 3DS, or a new, upcoming installment. "By playing both Animal Crossing games, users will find increased enjoyment," was the company's only other comment about the title.
The new Fire Emblem app, however, will continue to offer the strategy/tactical RPG gameplay the series is known for, but Nintendo says it will be "more accessible" on smartphones, but still offer a "great value."
It seems Nintendo is setting the stage for what we'll be seeing at E3 this year, as the company also just revealed that its upcoming NX console will launch in March 2017, but will not be at E3. A new Zelda title that will debut on both the Wii U and NX will be at the show, however, and that could also be when we get a first look at these new smartphone versions of Animal Crossing and Fire Emblem.
SOURCE Nintendo