Nintendo Black Friday Deals Include A Must-Have 2DS Special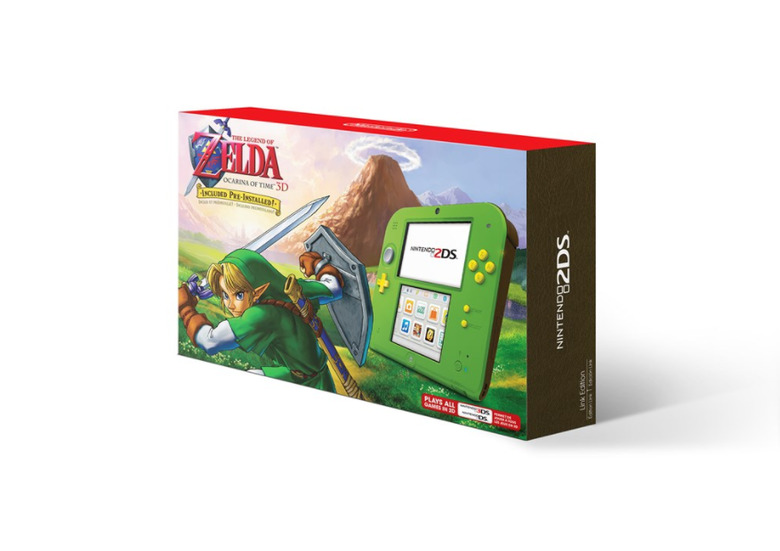 Now that it's officially November, it's time to begin looking forward to (or dreading, depending your perspective) Black Friday. Nintendo is definitely excited, as it's announced the deals it has on deck for Black Friday shoppers. Some of the best revolve around The Legend of Zelda series, so if you've yet to take the plunge on Breath of the Wild, you might want to check these out.
The first Black Friday deal Nintendo announced today is for a new, limited-edition "Link green" 2DS. The system comes with a digital version of The Legend of Zelda: Ocarina of Time 3D pre-installed while keeping the suggested retail price in line with the standard 2DS at $79.99. Ocarina of Time is arguably the Zelda franchise's most famous entry, so Nintendo views this as a good opportunity to introduce kids to the long-running adventure series.
If, on the other hand, you're thinking that diving into The Legend of Zelda: Breath of the Wild is a better idea, you can pick up the new Breath of the Wild Explorer's Edition. While this is same price as a standalone copy of Breath of the Wild – $59.99 – it comes packed with a 100-page Explorer's Guide and a map of Hyrule. That doesn't seem like too bad a deal if you're one of the few Switch owners who hasn't taken the plunge on Breath of the Wild yet.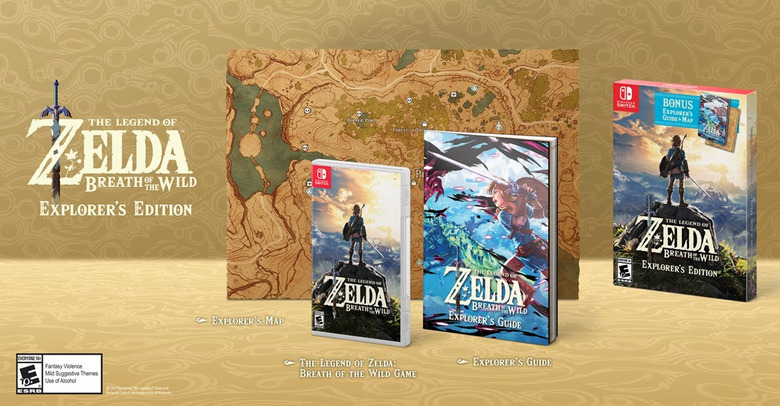 Nintendo will also have other limited-edition offerings lined up for the holiday shopping season. These include a white and red 2DS with New Super Mario Bros. 2 pre-installed for $79.99 and a white and orange 2DS XL for $149.99, both of which are available now. There's also the previously announced Poke Ball 2DS XL for $159.99, which is scheduled to launch on November 3.
Finally, we come to the Xenoblade Chronicles 2 Special Edition, which features a hard-bound art book, a "sound selection CD," and a metal case for $99.99. Die-hard fans of the series can also pick up a Xenoblade Chronicles 2-themed Switch Pro Controller for $99.99. These are the only two products on Nintendo's list that won't launch in time for Black Friday, as they release on the same day as the game itself: December 1.
While some might be hoping for discounts on the Switch or the SNES Classic Edition for Black Friday, it doesn't look like those are in the cards. Still, it's always nice to see the Zelda series getting some love, and that Link-themed 2DS seems like a steel if you don't mind the slab-like appearance of the system itself. More Black Friday deals will definitely be coming down the pipeline shortly, so stay tuned for those.