Nintendo announces pricing and availability of Wii Fit for Japan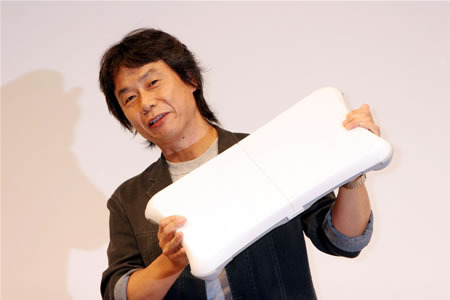 Here in the US we're pretty accustomed to getting a lot of things before the rest of the world. When it comes to gaming, the only place that really gets them before us is Japan, and that's usually for the good RP games, as they're huge over there. As Nintendo is a Japanese company, it's not a huge surprise to see that they'll be getting the Wii Fit in time for the holidays in the Land of the Rising Sun.
Nintendo has confirmed that the Wii Fit will go on sale in Japan only starting on December 1st. They are hoping to introduce gaming to a new group of people with the Fit, and naturally, the holidays are the best time to do it. The announced price for the Fit in Japan will be 8,800 Yen, which is about $75. That's only about $5 more than we'll be paying here in 2008.
For those of you that don't remember the Wii Fit, there's a great video that shows you all the possibilities of this little white thing you stand on.
Wii Fit to hit Japan in time for the shopping season [via newlaunches]