Nintendo 3DS drops Feb 26 in Japan for $299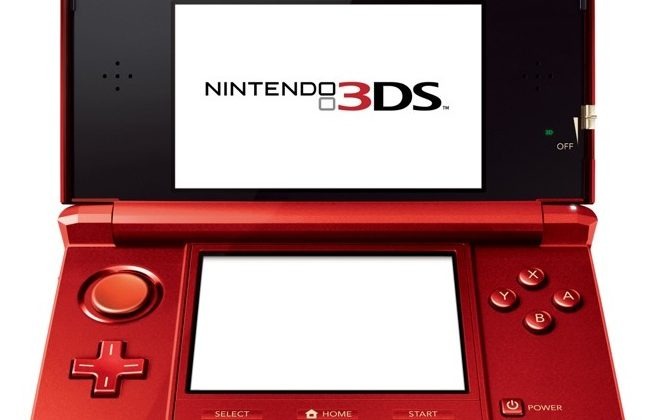 Nintendo has confirmed launch dates and pricing for their 3DS gaming handheld, with the 3D-capable console dropping in Japan on February 26th 2011.  Priced at 25,000 yen ($299) it will be available in blue or black, but curiously there's no mention of the red version shown here.
In the box will be the 3DS itself, a charger stand and AC adapter, a 3DS stylus, a 2GB SD memory card and the various manuals.  There'll also be six AR cards, which are described (by the translated press release) as "paper cards you can play with the camera"; we're guessing they're AR glyphs as we've seen other augmented reality applications use.
Nintendo has also formed partnerships with Nippon Television and Fuji Television in Japan, to offer 3D video content for 3DS users there.  No word at this stage as to what sort of content owners can expect, however.  They'll also be able to take photos of themselves using the 3DS' camera and create a Mii character in the preloaded Mii Studio app.
According to Nintendo Japan, the US and European launches will be announced separately, though (as the company has previously said) they did say it would be sometime in March 2011.