Nintendo 2DS "Peach Pink" model hits GameStop exclusively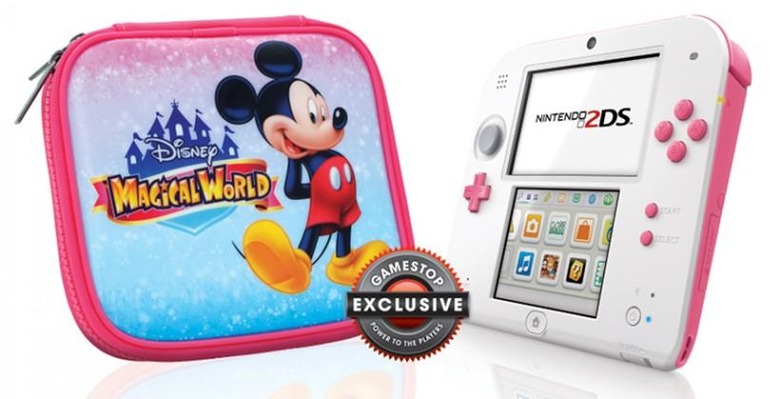 This week you're going to be able to begin your tapping of the Nintendo 2Ds with a lovely "Peach Pink" color straight from GameStop. Nintendo has decided to bestow this rather unique tone upon the gaming sales company as an exclusive release that includes a Disney Magical World case to boot. Unfortunate for Mario lovers, this is not "Peach" like Mario's Peach – but we can pretend!
This release will be coming on the 11th of April right alongside the release of Disney Magical World itself – imagine that! The Peach Pink 2DS will be the same price as the normal 2Ds at $129.99 USD, and will include the case for free. The game will still need to be purchased separately.
The game Disney Magical World is as you see it in the video below. It's a new version of the game that was released in Japan this past August, this time coming with English rather than Japanese alongside 60 different characters from the wonderful world of Disney. The game itself will cost you a cool $29.99 USD on its own.
In the 2DS you've got a variant of the original Nintendo 3DS, this time without stereoscopic 3D features or a close able design. This machine stays open, and works as a single slate, so to speak. Have at it!