Ninja Turtles trailer makes movie look good, takes out Vanilla Ice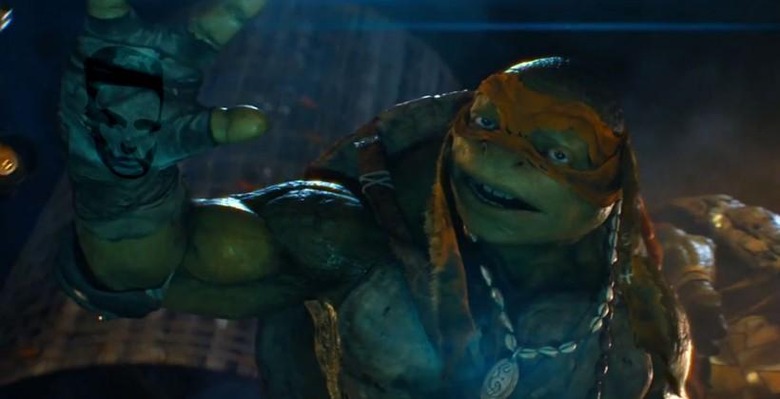 Those of you still singing "Ninja Rap" can rejoice – there's a new Teenage Mutant Ninja Turtles hip-hop song in the streets. The newest Ninja Turtles trailer features a song called "Shell Shocked," bringing back the radical nature of The Secret of the Ooze while the visuals do the film more than a few favors.
Initial reception of the new Ninja Turtles film was – in general – rather bad. People freaked out at the sight of Turtle Lips and nostrils while heart attacks were had at the possibility of an alien origin. Since then, the puka shell necklaces have begun to hang a bit more comfortably.
This trailer shows the turtles speaking up close. While early trailers treated these heroes as true ninjas in the darkness, here we're seeing them readily out in the open. This trailer goes by the name "Justice" for some reason or another.
The "Shell Shocked" song you're hearing features Juicy J, Wiz Khalifa, Kill The Noise, Ty Dolla $ign, and Madsonik. The full song is featured here, complete with turtle references top to bottom.
Those of you feeling like you need to drop deeper, back to the original Ninja Turtles rap, you'll want to tap the following. It's still hot – don't fool yourself.
Have a peek at our [Teenage Mutant Ninja Turtles] tag portal for more. There's so much turtle action here you're going to flip.