NimbleTV launches beta in New York, offers TV anywhere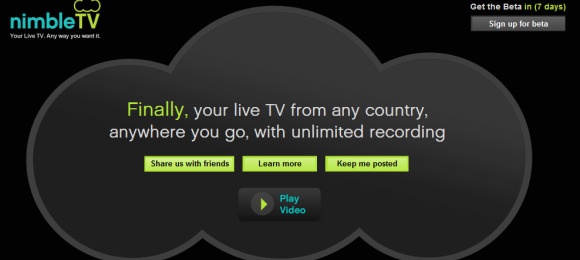 Back in April, we reported that NimbleTV had unveiled its not-yet-available TV streaming service. With Nimble, users can stream TV content anywhere, and it works by partnering with TV service providers. Now the service's beta has rolled out to subscribers in New York, where the startup company is stationed.
NimbleTV works a bit different than other mobile TV options. Subscribers sign up and pay for monthly service the same way they sign up and pay for cable. Using (almost) any device with Internet access and a browser, subscribers will then be able to watch streaming video content that is served from data centers essentially full of cable and satellite boxes.
The beta is private, and is only being rolled out to about 300 New Yorkers for now, not surprising given that NimbleTV is a New York startup. According to the service's founder Anand Subramanian, "There's a lot of demand worldwide. But we need to start somewhere." The service should open up to more users in about a year's time.
The service will cost about $20 per month in addition to content subscription fees, and by all accounts will be something subscribers can use to replace their current television subscription. Someone with a smart TV, for example, could watch TV via their television's connection to the Internet and web browser. Subscribers are provided with an unlimited DVR that provides smart streaming to mobile devices and computers.
[via The Verge]