NimbleTV unveils subscription TV streaming service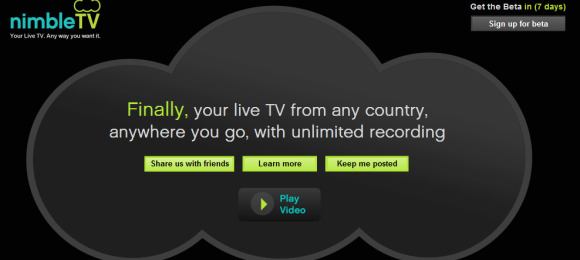 Aereo isn't the only New York startup that is looking to grab customers with the promise of streaming television. NimbleTV has today announced that they're looking to bring a similar service to fruition. Instead of using antennas and streaming local channels, Nimble will be working directly with TV providers to be able to stream content to any device, anywhere in the world, for a small monthly fee.
Here's how it works: customers would still pay their normal monthly fees to satellite or cable providers. Nimble would then add on an extra charge to the customer to be able to stream their available channels, as well as offering unlimited DVR space. Think of it like a remote Slingbox, but with greater flexibility and additional functionality.
It doesn't say in the press release which providers Nimble has managed to sign up, and there's no pricing information either, but the company says the service is currently in private beta. Current beta users have access to a TV subscription with over a dozen channels, with more apparently being added as the beta goes on. Nimble say that final pricing will be announced "in the next few months."
The company is hoping to avoid the sticky legal situation that Aereo has currently found itself in by working closely with television providers. New York TV providers claim that Aereo is committing copyright infringement by streaming publicly available terrestrial broadcasts over the internet while charging a fee.
[via PRNewswire]