Nikon Joins Action Cam Market With KeyMission 360 Camera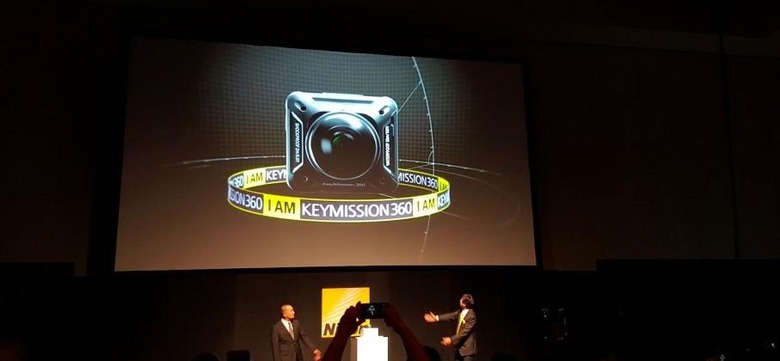 Nikon is getting into the action camera segment with the introduction of the KeyMission 360, a square-shaped action camera that will take on the likes of GoPro, Sony and more. "Entering the action segment is a significant milestone for Nikon," the company says. The KeyMission 360 trumps many of its' competitors, though, by recording content for creating VR experiences.
The KeyMission 360 is waterproof to 100ft and shockproof from heights up to 6.6ft. The camera itself is square-shaped similar to other action cameras on the market, but with a more outdoorsy design including recessed portions and a center-placed lens.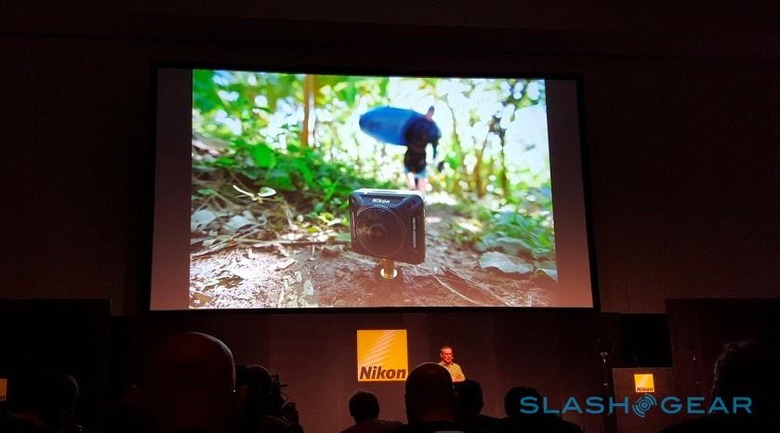 The camera is most notable, though, because of its' 360-degree functionality. "The camera sees in a sphere," says Nikon. It sees from all directions, producing content that can be viewed using VR headsets like Google Cardboard and the Gear VR. "We did a lot of testing in the field," says Nikon, including sticking it in the mud. "It felt like we were pioneering in the process."
As with other action cameras, the KeyMission 360 can be mounted on various devices, such as backpacks. Nikon isn't being too vocal about the finer details at this time, though. "This technology has the power to ... change how we see the world around us." Nikon paints a picture, saying photographers can use its' new action camera to "tell a story."