Nikon full-frame camera leaks with Expeed 3 processor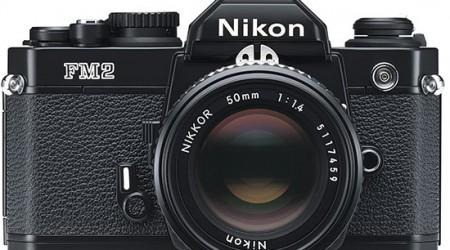 Following Sony's introduction of the A7 and A7r mirrorless full-frame cameras earlier this month, a Nikon shooter has surfaced suggesting there's a rival device in the works. Though no name for the camera has been leaked, the specifications suggest that it is a full-frame offering (not mirrorless, unfortunately), and that it'll have a retro-centric design akin to the Nikon FM2 featured after the jump.
Word has it this unnamed full-frame Nikon camera will be officially unveiled in the next two or three months, putting it at the year's end or in the first quarter of 2014. An initial round of specifications leaked showing a wide range of specifications, and a short while later the folks over at Nikon Rumors have dished up some additional numbers, clarifying what photographers can expect.
As mentioned, the camera is said to feature an Expeed 3 processor, with the full-frame sensor clocking in at 16.2-megapixels. The ISO range is pegged at 100 to 12,800 native, with total being 50 to 108,200. Up to 100 photographs can be taken at a 5.5fps burst rate, and both 9-cell framing and 3D color matrix metering II are said to be on board. Around back, photographers will have a 3.2-inch LCD screen, and those who shell out for more than body-only will get an AF-S Nikkor 50mm f/1.8G lens.
According to the expanded specification leak, the camera will have a standard F-mount, and will feature a Pentaprism viewfinder, which is why it is not believed to be a mirrorless offering. The Nikkor lens will be a special edition so that it matches the body's design, which is said to have top-notch construction quality and physical controls. Nikon is said to be calling the device a hybrid camera, and unfortunately it won't be able to record video. According to this round of leaks, the official unveiling will happen as soon as one week from now.
SOURCE: Nikon Rumors