Sony A7 & A7r offer mirrorless full-frame photography in a small portable package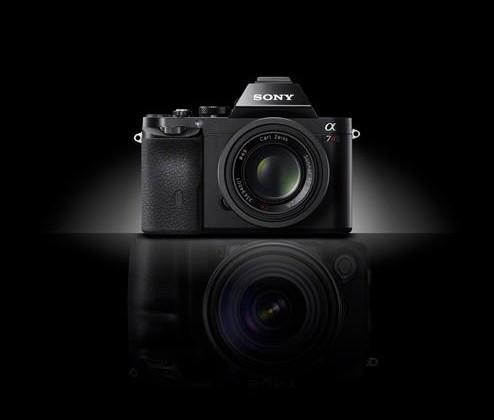 Sony has just announced two new digital cameras that should send some spine-tingling excitement to both professional and enthusiast photographers. Introducing the A7r and A7, two cameras that feature some of the best and latest digital photography technology and yet remains so compact and light that one can fit on the palm of hand.
The list of features of both cameras would probably make anyone's eyes gloss over but there are a few highlights that truly make these two special. First and foremost would be the 35mm full-frame Exmor CMOS sensor. On the A7r, it offers an effective resolution of 36.4 megapixels and features a "gapless" on-chip lens that eliminates the gaps between pixels in the sensor. On the A7, the 35mm sensor only has a 24.3 effective megapixel resolution.
Both cameras, however, sport a new BIONZ X processor that is advertised to have three times faster processing speeds, allowing photographers to shoot professional quality Full HD videos, even in low lighting conditions. The two cameras use different focus systems, with the A7r sporting a Fast Intelligent AF for accurate autofocus while the A7 has a Fast Hybrid AF that combines the best phase and contrast detection technologies.
The A7 and A7r feature interchangeable lens systems and Sony has just unveiled five new full-frame E-mount lenses specifically for the two cameras, including a premium quality G lens with telephoto zoom. Sony, however, is also making available a mount adaptor that will allow full-frame A-mount optics to also be be used. Both cameras are also equipped with NFC and WiFi to make it easy to connect with Sony Xperia or any other Android devices, taking advantage of Android apps such as the Multiple Exposure for creating a composite of sequential exposures or the Smart Remote Control app for controlling shutter and exposure from a mobile device. Sony has provided the video below that describes the two cameras' different features.
The Sony A7 and Sony A7r are now available for pre-order from Sony's online store in the UK. However, the cameras won't go on sale in the rest of Europe until mid-November.