Nikon Df Gold Edition to be limited to 1,600 units only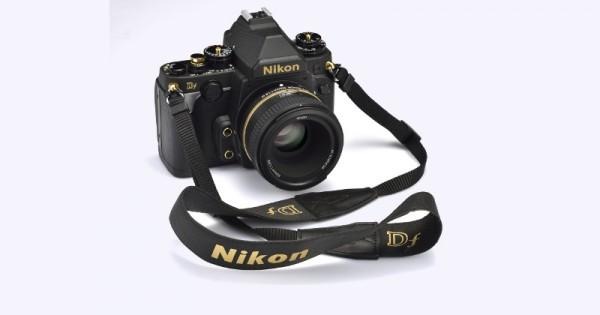 Nikon really loves its Df DSLR and gold. So much that it has announced yet another Gold Edition for the camera, but this time with a more subdued treatment. Opting for gold accents instead of smothering the whole camera in the color, this limited edition Nikon Df will be available in a total of 1,600 units only, 600 for only a camera and 1,000 including a kit. In all other aspects aside from the color, this Nikon Df remains exactly the same lightweight FX-format camera as the original.
In contrast to the Brikk 24K Gold Lux edition announced early this month, this limits the gold to a just a few parts, including the Nikon logo, strap attachment, portion of the eyelet, shutter button, lock release button, lens release button, and the bottom of the battery compartment knob. This affords the camera a premium look without being overbearing or too flamboyant.
They say beauty is only skin deep, and that is pretty much the case here. This limited edition Nikon Df changes nothing from the original version, meaning it has that same 16.2-megapixel CMOS sensor and lens that gives the equivalent of a 35 mm film. ISO ranges go from 100 to 12,800 but can still be expanded all the way up to 204,800.
By limiting the gold to just a few areas, Nikon was able to pull the prices down considerably, at least compared to the $41,000 Brikk variant. The unit itself, which will only have 600 units available, will go for around 310,500 yen, roughly $2,664. The 1,000 unit strong kit, on the other hand, is only slightly more expensive at 330,500 yen or $2,836. This Nikon Df Gold Edition is expected to be availably only from November 21 to March 31 next year.
VIA: Digital Camera Watch