Nikon D700 DSLR price released by Denmark store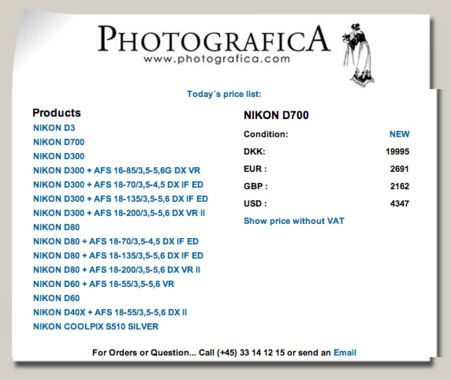 The Nikon D700 rumors continue to drip out, and while the authenticity of the recent photos we've seen has been contested, there seems little doubt that the DSLR itself exists in some form.  Now equipment supplier Photografica have put up their price listing for the D700, which suggests the 12.1-megapixel camera will run to $3477 (without VAT).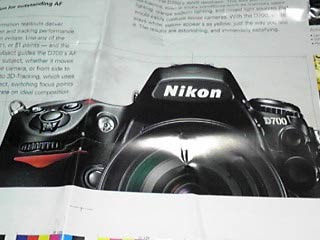 There's no actual product page on the Photografica site, just the price list, and the cost appears to be for the DSLR body only.  There's no mention of the 24-120mm lens we heard about the other day.
Photografica are a well-known supplier based in Denmark, so it seems unlikely that they'd put up speculative listings without having at least some degree of confirmation from Nikon about the D700.  Still no public word from the company, however.
[via Nikon Rumors]