Nikon D610 FX-format HD-SLR brings 24 megapixels and Full HD video recording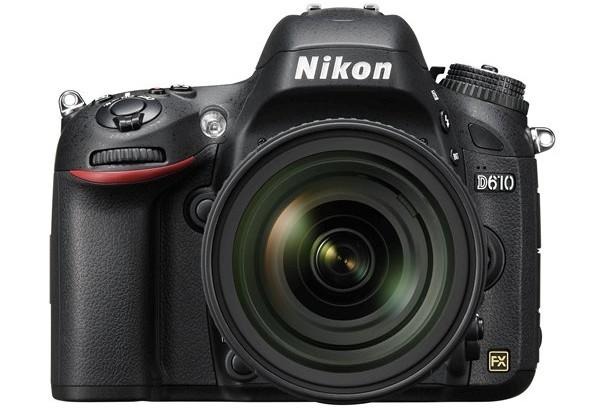 Nikon has unveiled its new D610 DSLR, an FX-format digital camera that builds on the D600 model with some new features. Nikon says the model is aimed at photographers who are particular about the sharpness and color of their images, among other things, with the camera utilizing the maker's various core technologies to ensure clarity. The model is slated to go on sale later this month with the body-only price of $1999.95 USD.
The D610 offers a 24.3-megapixel FX-format CMOS sensor, running a Nikon EXPEED 3 imaging engine, which Nikon says works for both wide tonal ranges and rapid transfer to the storage card. The low-lighting functionality is also being hailed as high-end, with the ISO ranging from 100 to 25,600. There's also 39-point auto focus and scene recognition.
The auto focus has user-selectable single point, continuous, dynamic, and 3D options, while scene recognition works with Nikon's 3D Color Matrix Metering II 2016 pixel RGB Sensor for white balance, exposure control, and more. There's a new Quiet Continuous Shutter mode, which is tailored towards wedding photographers and those who shoot in similar situations. Around back, the camera has a 3.2-inch LCD, as well as a 100-percent optical viewfinder.
Said Nikon's Director of Marketing and Planning Masahiro Horie: ""For many of us, photography is an unexplainable passion; a relentless pursuit of sharpness and fidelity in every image captured, as we endlessly seek a way to express ourselves. The Nikon D610 is a tool to help us capture and share our creative vision with all the benefits of a full frame sensor, including expanded depth-of-field control, wide dynamic range, high image quality, low noise, fine color, and low-light capability."
SOURCE: Nikon USA