Nikon D5 DSLR camera is in development, will replace aging D4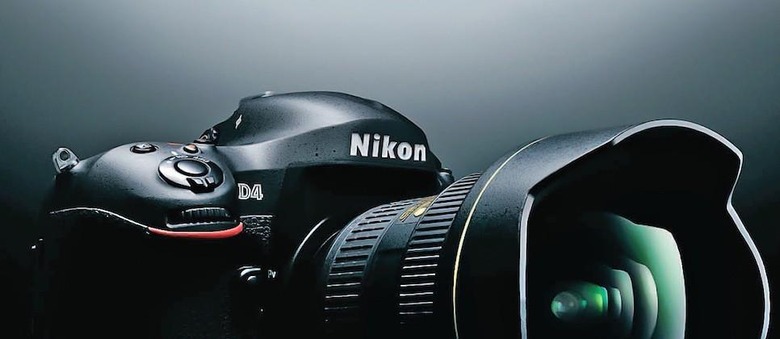 Nikon's impressive D4 professional-level DSLR camera has been available since early 2012, and while it's still a fixture among many photographers, in the tech world it's still beginning to show its age. That may be why Nikon has decided to make a formal announcement about its successor, the D5, confirming that it exists, is in development, and, well, little else, unfortunately. They did describe the D5 as a "next-generation professional" camera, but we'll likely have to wait until 2016 for further details.
The most recent D5 rumors have the camera featuring a full-frame 20-megapixel FX sensor, a max ISO of 102,400, shooting speed of 15fps, and support for 4K video in 60 and 30fps. That is pure speculation at this point, however, but it makes sense that we would hear more from Nikon in January at CES. Until then there's no word on pricing or availability.
Nikon did at least use the opportunity to similarly announce new models of their flagship flash and wireless transmitter accessories. The Speedlight SB-5000 will be "positioned at the top of Nikon's Speedlight lineup," the company says, while the Wireless Transmitter WT-6 will similarly be aimed at professional photographers.
The Nikon D4 was given a formal announcement at CES 2012 in January of that year, and then officially released in February. If the camera maker does the same at the next CES, we could have the D5 in our hands in just a few months.
SOURCE Nikon