Nikon D5 specs leak: 4k video, high ISO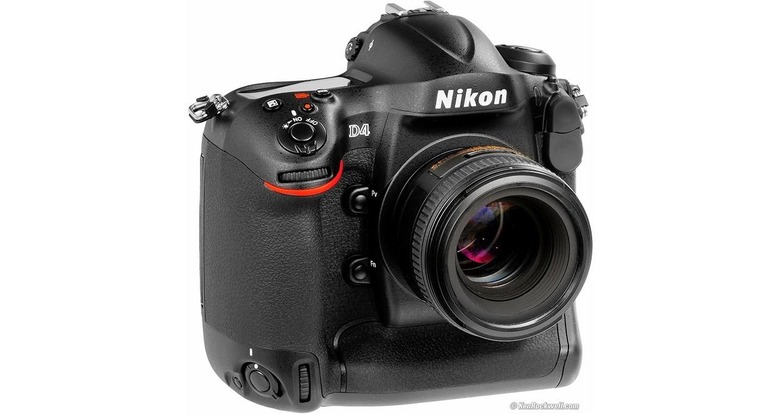 An update to Nikon's popular D4 camera is in the works, and word has it the upcoming model — the Nikon D5 — will look similar to the D4S. Such word comes from a recent leak that includes a few other tidbits of information, among which is the rumored ability to record video in 4k resolution, and a native ISO that is very high at 102,400. Nikon hasn't officially unveiled the D5 model at this point, and has not commented on the leak, so at this point it still remains unconfirmed — though, it should be noted, the source has a good track record.
The information comes from Nikon Rumors, which claims the Nikon D5 will feature a 20 megapixel FX sensor that is new, as well as 173 auto focus points. The aforementioned native ISO of 102,400 will reportedly be expandable up to 409,600, as well.
The 4k video, meanwhile, may come through the use of Socionext's MN2WS03101A chip, though it is not confirmed the D5 will be using that — rather Nikon Rumors points toward the Expeed image processor being based on Fujitsu's Milbeaut ISP, and Fujitsu's recent transfer to Socionext. Following that, Socionext revealed the new aforementioned chip with includes the ability to record in 4K.
Other rumored features includes a 15fps rate, though it isn't detailed what that pertains to — a burst mode, video recording setting, or something else. It is anticipated Nikon will officially announce the camera either late this year or early next year.
Note: The above image is of the Nikon D4.
SOURCE: Nikon Rumors