Nikon D4 vs Canon 1D X - Burst depth, continue shutter hands-on [Videos]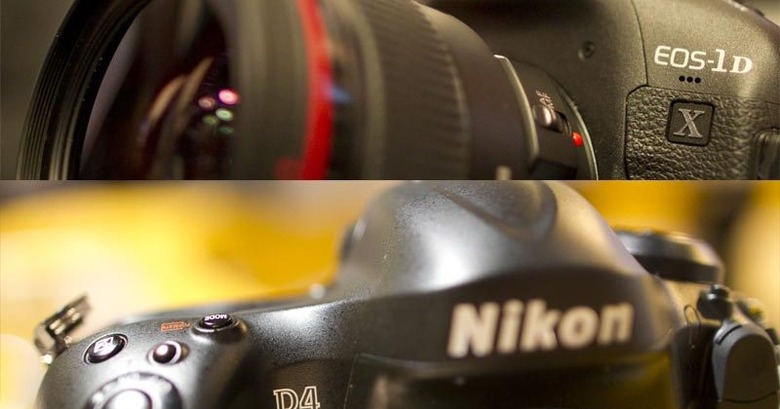 At CES 2012, we have a hands-on on the latest Nikon and Canon flagship action-packed DSLRs' burst depth. The recently announced Nikon D4 and Canon 1Dx are state of the art high speed D-SLRs capable of capturing images at up to 11 frames per seconds and 14 frames per second, respectively. Both support the latest CompactFlash UDMA mode 7 standard with deep buffer to provide uninterrupted action. We have videos of the continuous shutter in action as well as a number of compressed jpegs recorded before hitting the buffer. Continue below to find out more.
In "normal" mode, the Nikon1Dx rapid-fire shutter sounds rather similar to my 1D Mark IV. It's loud and intriguing while the Canon 1Dx is slightly toned down from its predecessor. With pictures captured in largest jpeg format, we were told the Canon tipped 412 images before hitting the buffer while Nikon managed just half of that.
Nikon D4 D-SLR
Canon 1DX D-SLR
We aren't certain of the buffer pipeline, and the factor of CF, as both storage compartments are locked and sealed. The reps have no knowledge of what cards are being used for the demo, but with a Dual Digic 5 image processor dedicated for image processing and a Digic 4 for AF and metering as opposed to a single EXPEED 3, despite higher pixel count, the 1Dx is clearly a winner here.
The new cameras will certainly be the benchmark for London 2012 Summer Olympics sport photographers.