Nikon D4 coming in February, says cable leak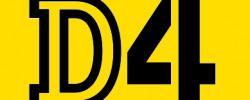 Rumors are continuing to mount for Nikon's latest DSLR monster, christened the D4. The last we heard it was going to be unveiled at the event in Hong Kong this Friday, along with a spiffy new 85mm f/1.8 lens. Now some financial press cables spotted by Nikon Rumors suggest that the camera will go on sale sometime in February. An exact date wasn't provided, but the suggested retail price is listed at a whopping $6000. THat puts the D4 in between the current D3x and D3s models.
For that kind of money you'd expect top-notch specs, and sure enough, that's what you get. The Nikon D4 is said to use a 16.2 megapixel full frame sensor with a lightning-fast 10 frames per second shooting speed, and an ISO range from 100 to 102,400. On the video side of things, the D4 gets the standard 1080p recording at up to 30fps, with the added benefit of H264 B frame compression. The viewfinder uses the sought-after pentaprism design with 100% coverage of the shooting target, and photographers can use 51 separate points of autofocus. Other little touches include illuminated buttons and face detection.
If you're not interested in the new camera body there's a Nikkor AF-S 85mm f/1.8G lens to look forward to, which will cost around $500 separately. There's still no actual photos of the uber-camera floating around, but we shouldn't have long to wait. You've got between now and February to finalize a second mortgage to finance your newest piece of photographic excess.
[via The Verge]