Nikon COOLPIX S810c combines Android and WiFi for easier sharing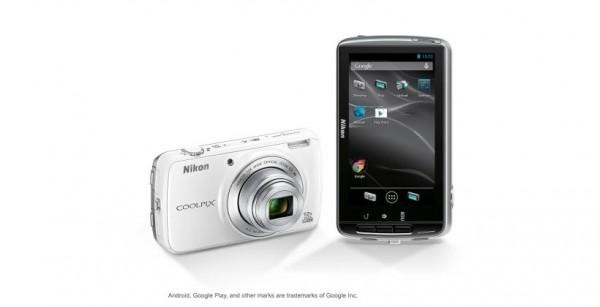 Trying to cut out the middle man, Nikon has announced the upcoming availability of the COOLPIX S810c social camera. This smart camera is powered by Android to make it easier and faster to shoot, view, edit, and share those photos without the need to switch to yet another device.
By itself, the Nikon COOLPIX S810c is a decent shooter. With a 16 megapixel Backside Illuminated (BSI) CMOS sensor and an ISO range of up to 3,200, you are guaranteed to get the best shots possible even in low-light conditions. The 12x optical zoom lens that covers a range of 25 mm to 300 mm also promises sharp photos whether for that selfie or for that panoramic shot. Those might not be the highest end specs for digital cameras, but they will beat out most smartphone cameras around.
While the camera hardware might sound a tad common, the presence of Android 4.2.2 running on this device opens it up to a whole range of possibilities. No longer beholden to a separate device for transferring photos and videos for uploading on social networks, the COOLPIX S810c can use any external WiFi connection to upload those photos directly to Facebook, Twitter, and more. And if there is no such external WiFi available, the Nikon COOLPIX app will let users still use the same roundabout process as before.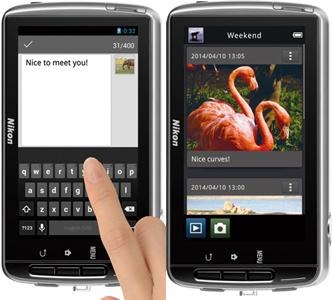 But what's more, having Google Play Store on the device gives users access to the gamut of Android apps out there, from social networking to web browsers, to email, to games. The built-in GPS can be used not only for geotagging photos but even for navigation apps. The camera even has a stereo headphone jack, turning it into a portable music player as well. The COOLPIX S810c also offers a new comment function that lets users make notes, up to 400 characters in length, right after the shutter is released. Photos with comments can later be played back in a Timeline View that displays those images chronologically ala Twitter.
The Nikon COOLPIX S810c will come in two color options of Black and White. Nikon has scheduled the smart camera for retail launch in early May and will carry a suggested price tag of $349.95.
SOURCE: Nikon