Nikon announces 800mm super-telephoto lens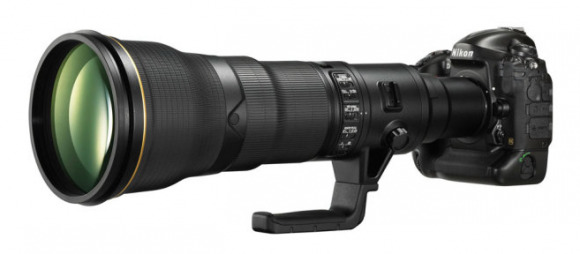 Nikon is going bigger with its product line, most notably marked by the announcement of its new 800mm f5.6 super-telephoto which should look quite impressive once it's available. The move comes as a response to compete with Canon, and it will be interesting to see how this one stacks up against Canon's EF 800mm f/5.6 L IS USM.
For professional photographers, Nikon's new 800mm telephoto lens may be worth the big investment for photographing birds or any type of wildlife. Nikon hasn't specified when they lenses will start to ship or how much it will cost, but you can bet that it will be pretty expensive. Canon's EF 800mm f/5.6 L IS USM costs photographers a whopping $13,000.
The new 800mm telephoto lens will be shown off by Nikon at the Photokina show scheduled to take place this September in Cologne, Germany. Nikon currently offers super-telephoto models at 400mm, 500mm and 600mm with a 200-400mm zoom.
[via CNET]