Nikkie reports Panasonic DMC-GH1's AF difficulty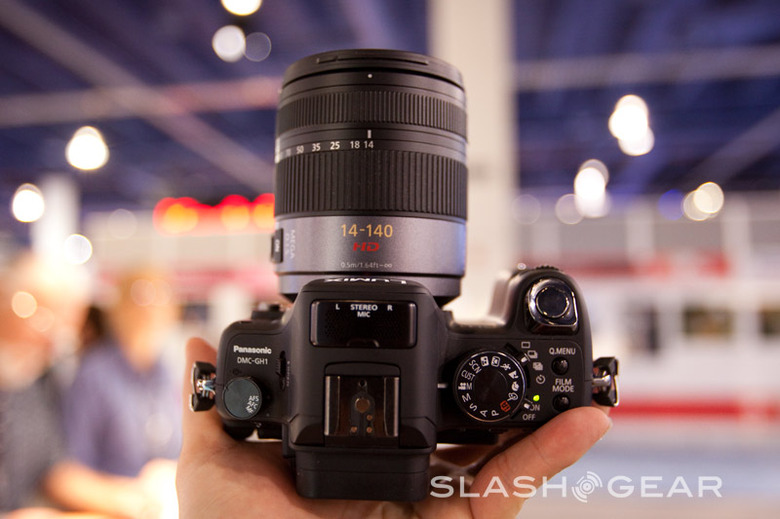 Future owners of the GH1 may find this report from Nikkie useful. Prototype shown at PMA permits quick Auto-focusing methods to record videos while zooming. There are two ways of doing this, one of them is by triggering the AF button to gain focus after zooming in AFS mode (Auto-Focus single). The second way is by using continuously mode (AFC) which functions like a camcorder. The latter though proven useful but having difficulty in acquitting subjects. We happened to have both video clips to illustrate their finding.
The first video demonstrates first case scenario where AF button was half-pressed to assist in gaining focus, while another clip was previously published to show AFC mode in recording movie, as well as the AI's Face detection technology and the manual movie setting mode.
[vms b9d5ad24f4333c7658a0]
[vms f539bef8c3f919874e9d]
Summing up, when AF button is used, subject is acquitted much faster but exhibited a slight hesitation in refocusing; while continue AF is slower but smoother in transition.
Another discovery from Nikkie was the AFC function is not automatically switched, and could result in negative user experience if the operator were to film a scene in AFS mode during zoom. When asked, Panasonic didn't give a explicit answer if an auto switch could be implemented. The person that denied the possibility said "It will take more time for Panasonic to eliminate the problems caused by such motions and achieve a high focus accuracy in AFC mode"
One could argue that the product is still in prototype, let's not draw any conclusion until final production units are out. Then again, we've seen what happened to Canon Mark III AF glitches from prototype to near end of production. Certain technical issue that is fixable, but not always economically beneficial to a manufacturer to do so.