New Auto-Focus Fix For Canon EOS-1D Mark III, Another One?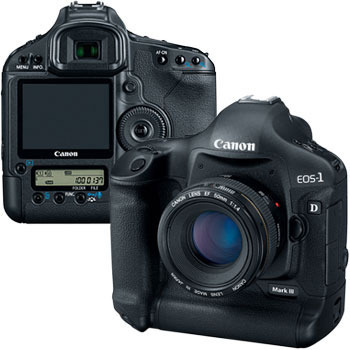 If you are one of the unsatisfied owners of Canon world's fastest Ten megapixel that been though firmware after another then a sub-mirror fix that never worked; Don't give up yet, Canon ain't taking the cheap way out, there's another one on its way according to latest report from robgalbraith.
The 1D Mark III autofocus issue has been under the heat ever since Rob released their first thorough analysis back in June 2007. The snafu has done enough damage on customer confidence level to the superiority of legendary Canon flagship's AF system. The sub-mirror's hardware fix was eventually released five months later to calm the angry mobs but the results remained questionable.
Canon Japan has determined the root cause of the problem and a solution to overcome the issues completely. While the Canon USA reps have been directed by their superiors to contact their Key customers about the news but the details are scant at this moment. Whether the new fix consists of hardware, firmware or both were told differently from one to another at PMA 2008 close door meeting to Superbowl XL II. We'll keep our eyes open.
[via robgalbraith]