Nike+ Running hits Android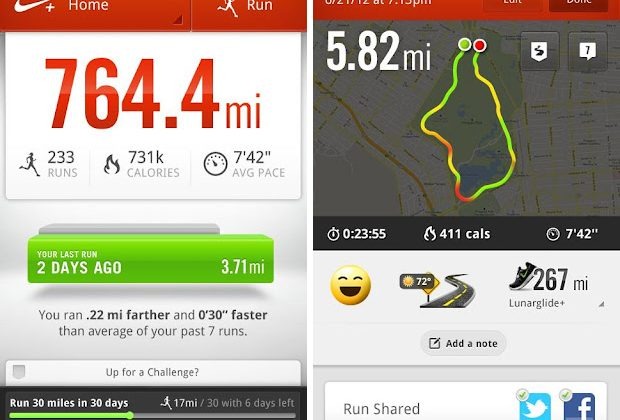 Nike has launched Nike+ Running for Android, broadening smartphone support for its exercise monitoring app, and using the handset's GPS and accelerometer to record distance, pace and time. The new app offers mid-run audio feedback, telling you exactly how well you're doing every mile, and there's the ability to set up "PowerSongs" that you can trigger to give you a boost when you're flagging.
After you've run, there's a summary broken down by mile and compared to the last seven times you exercised. A bar chart shows side-by-side progress, and you can tag your shoes so as to better track when you need to replace them.
Meanwhile there's also Facebook integration, with the app able to automatically share with your friends on the social network that you've started exercising. Nike's own Nikeplus.com site can be used to sync and track runs, view maps of where you've been, and see new potential routes in the same area.
The app includes a homescreen widget to show when you last ran last and your total mileage, and both the Android and freshly-updated iOS versions of the software use a new UI that's better for on-the-go usability. Nike+ Running for Android is a free download from the Play Store.