Nihon Uni releases a stab-proof T-shirt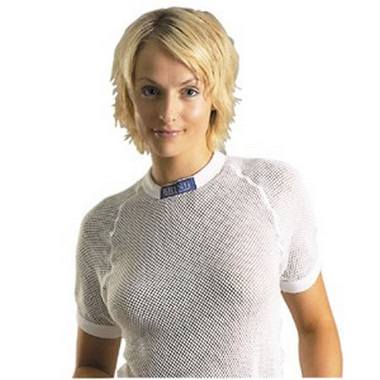 Anyone who read or watched The Lord of the Rings might have found themselves envious of Frodo's Mithril shirt that successfully protected him from a stab wound, might be excited to know they could be able to snag the real life version. Yet another example of science catching up with fantasy, the company Nihon Uni has created a shirt that will protect against stab wounds.
Due to an uprise in stabbings of late night store clerks and even children, they needed a lightweight way to offer a bit more security in your day to day routine. It's made from a thicker fiber that is three times stronger than the cotton used for an average T-shirt.
It is made from ultrahigh molecular weight polyethylene fiber, which is equal to the aramid fiber which is used in body armor. Conveniently the shirt is still machine washable. It will be released in Japan in June in both a T-shirt and long sleeve form. The long sleeve will be sold for $220-590 and the short-sleeved version for $190-522. Which means the average child or store clerk won't be able to snag themselves one anytime soon.
 Edit:  Please not that the shirt is slash-proof not stab-proof as originally stated.
[via gearfuse]