This week it's become clear that Niantic isn't easily going to duck a number of lawsuits filed against them in courts in both the United States and abroad. In The Hague (in the Netherlands), authorities were successful in pressuring Niantic to remove virtual monsters from certain areas of their beloved city. Just before a court date set for October of 2016, Dutch authorities cancelled Niantic's appointment in favor of a (then pending) simpler solution. Whether or not this same sort of solution is being sought here in the United States – we'll see very soon.
Pending Cases in the USA
The primary complaint for this most recent wave of legal actions in the United States is one Jeffrey Marder VS Niantic, INC., The Pokemon Company, and Nintendo CO. LTD. filed all the way back on 7/29/2016. You can access the original "Marder-v-Niantic-Complaint" PDF file to take a peek at this time, if you do so wish. This leading class action suit was filed in the United States District Court, Northern District of California on two counts:
• Nuisance: "The intentional invasion of another's use and enjoyment of their land on a repeated basis or long-term duration."
• Unjust Enrichment: "The receipt of some benefit at the expense of another party, which results in an imbalance or unfairness."
Another class action lawsuit comes from Michigan and goes by the name Scott Dodich and Jayme Gotts-Dodich v. Niantic, Inc., The Pokémon Company, and Nintendo Co. Ltd.. This complaint centers on the massive increased foot traffic to a location in St. Clair Shores, Michigan. Like the suit above, this suit alleged two counts of nuisance and unjust enrichment.
Another more recent class action lawsuit goes by the name The Villas of Positano Condominium Association, Inc. v. Niantic, Inc., The Pokémon Company, and Nintendo Co., Ltd.. This lawsuit centers on the Hollywood Beach Boardwalk in Hollywood, Florida. Again, this lawsuit claimed nuisance and unjust enrichment.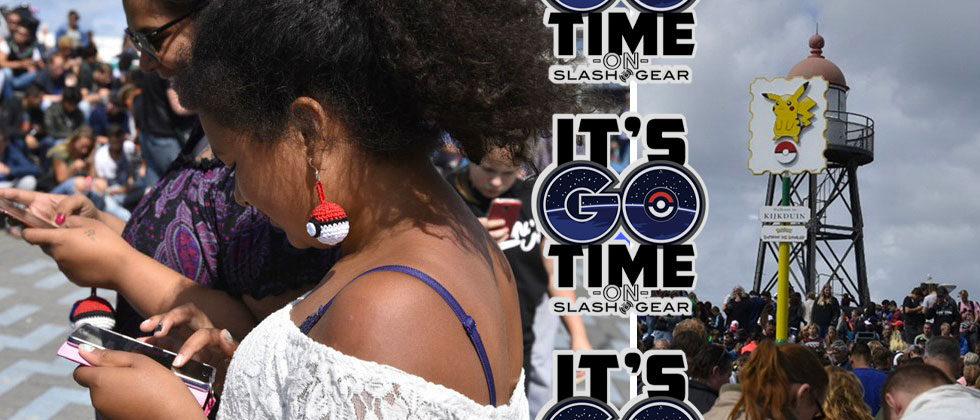 The Hague
What's happened in the lawsuit in the Netherlands – in South Holland? There, in The Hague, Niantic was called upon to respond to complaints from several organizations that their game was causing chaos – much like what's happening here in the United States. There it was apparent that Pokemon GO players were going so far as to invade protected wildlife areas just to find that one precious super-rare Pokemon – and this was before Gen 2 was even on the books!
SEE: Our initial Niantic about to be taken to court in The Hague report!
Since we first reported on The Hague situation, Niantic responded – perhaps not directly – with a brand new Pokestop. According to NLTimes, another Pokestop appeared in Kijkduin – one area there there was a problem with excessive Pokemon GO excitement from fans.
Just before the court date for Niantic in The Hague was scheduled to take place, Dutch authorities suggested that Niantic complied with their requests. According to Phys.org, this meant Pokemon GO's virtual monsters "have been removed from the protected natural area" in question.
What's this mean for me, the Pokemon GO gamer?
If we get close enough to a court date on any of these lawsuits, I can only imagine that Niantic will make the easy choice and drop some areas from the map. On the other hand, there may be an opportunity here for Niantic to make a big point about the future of virtual games and virtual rights in general. If Niantic starts deleting points of interest from their game, will they have to comply with every request made throughout the United States?
A memorandum was filed in support to dismiss the case mentioned at the head of this article (including Jeffrey Marder). In this Niantic Reply (PDF here), includes the following: "Plaintiffs claim that Niantic, Pokemon GO's developer, is liable for trespass and Nuisance because its players allegedly entered private property and disturbed owners despite Niantic's requirement that they not do so." [Emphasis added by Niantic's legal representation]
"Niantic showed that Plantiffs' "virtual tresspass" theory – that Niantic trespassed by allegedly placing virtual Game Items on or near their properties – fails under applicable law because trespass requires an unauthorized entry of tangible objects onto property," the document from Niantic's lawyers said. "Plaintiffs instead urge the Court to make a new law, arguing that "landowners should have a right to refuse the placement of virtual object on their property" if those objects "create any kind of incentive… to be in their physical proximity." [Emphasis added by Niantic's legal representation]
"If accepted, [this new law] would threaten numerous online services," said Niantic's motion for dismissal, "For instance, creators of apps that display on-screen markers (e.g., a walking tour app that flags landmarks or an app that permits users to "check-in" virtually to a location to connect with friends) could be liable for trespass." [Emphasis added by SlashGear]
"There is no legal support for, and no need for, the expansion of the law Plaintiffs advocate," said Niantic, "so the Court should reject their theory."
Stick around and see how this all develops! We'll be continuing to follow this string of court cases at the same time as we watch the game itself for updates – you can watch the whole thing go down at our @TeamPokemonGO Twitter portal!