NFS N-Pad puts Android on Moorestown [Video]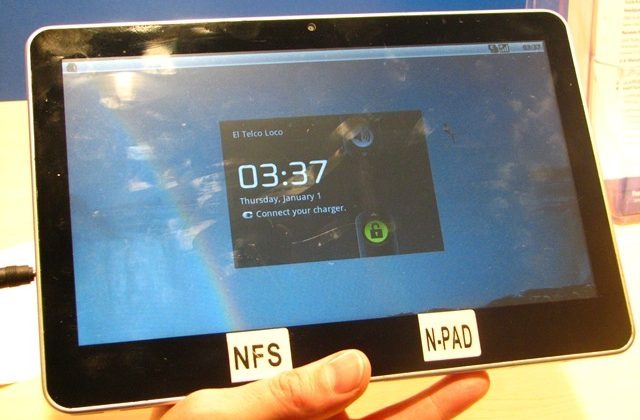 The stand-out hardware at IDF 2010 last week was probably Dell's hybrid netbook/tablet, the Inspiron Duo, but that's not to say there weren't other gadgets lurking at the show which were also interesting.  Carrypad spotted the NFS N-Pad, a Moorestown based tablet demonstrated running Android.
Video demo after the cut
Moorestown, as we know, is Intel's next-gen range of Atom Z6xx processors designed for frugal devices like smartphones, slates and other ultra-mobile PCs.  Carrypad says the N-Pad is both thin and very light, similar to what we've grown to expect from ARM-based slates, and that it's previously been shown running MeeGo.  Obviously that's Intel's current pet-OS, so if the N-Pad does arrive on the market we wouldn't be surprised to see it running rather than the Google platform.