Nexus One gets official Android 2.2 Froyo FRF85 update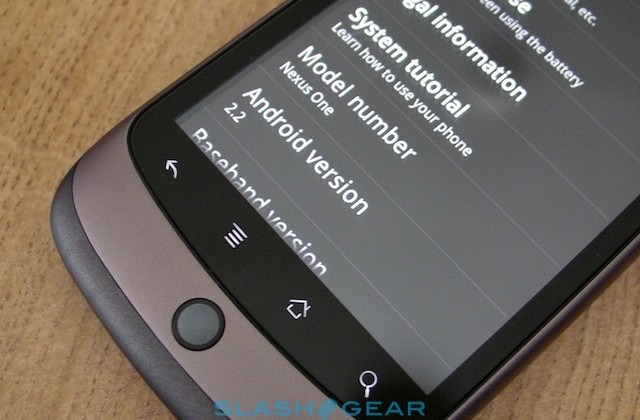 Android 2.2 Froyo for the Google Nexus One has finally been officially released, with FRF85 set to arrive on most Nexus One handsets by the end of the week.  Replacing the standard Android 2.1 install or the unofficial Froyo FRF50 or FRF72 builds that have been floating around for several weeks now, Android 2.2 Froyo FRF85 brings with it WiFi tethering, Adobe Flash 10.1 support and a new lick of speed.
According to Google, Nexus One owners should keep an eye on their notification bar for an update icon; the new firmware is being rolled out over the course of this week, and the search giant expects most handsets to be updated by Friday.  If you're impatient you can download the same FRF85 package direct from Google here.  For instructions on how to install, follow this guide.
[via Android Community]