Nexus One gets MeeGo, plus Dell Streak & HTC Desire [Video]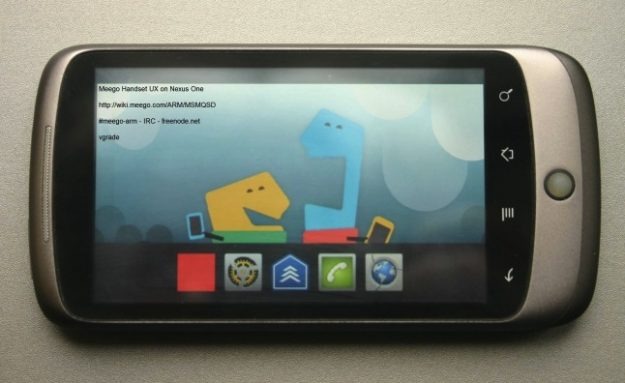 If you've a taste for MeeGo and a Google Nexus One lying around – or, for that matter, a Dell Streak or an HTC Desire – then you'll be pleased to hear that the open-source team over at the MeeGo Wiki are busy slapping the Intel/Nokia collaboration onto all manner of Android handsets.  As you'd hope, much of the device functionality is working, so you could feasibly have a MeeGo smartphone long before Nokia get their act together.
The Nexus One port seems to be the most advanced right now, though the UI doesn't take advantage of the hardware acceleration on offer and so is a little slower than you're likely used to from Android.  There are also a few errors, while although the touchscreen is working it does require rotating.
There's more information on the various installations – and their current limitations – at xda-developers.