Nexus 9 LTE will land on T-Mobile first, Google Play later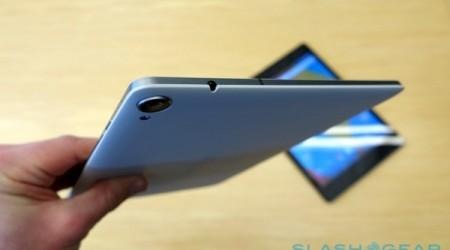 Looking for a Nexus 9 LTE? If you're going to Google Play, you might be out of luck. The tablet is currently listed as "coming soon" via Google's official device sales portal, but T-Mobile is here to rescue us from a tablet-less world. Starting today, T-Mobile will be selling the Nexus 9 LTE from their online "deals" site, The Underground. The Nexus 9 LTE isn't cheap — it starts at $599 — but it's really your only option if you want the connected Nexus tablet in time for the holidays.
Just last week, T-Mobile unceremoniously cancelled their Nexus 9 plans, giving no reason or date for a future launch. Now we see they may have had a similar issue with the Nexus 9 as they did with their Nexus 6, which was also delayed a week.
The full retail price — $599.76 if you're interested — can be paid out monthly, where T-Mobile is offering the Nexus 9 at $24.99 for 24 months.
You'll also have to pony up an additional $10/month to add it onto a Simple Choice plan, though you can match the data for your tablet, so it might be a good idea if you're a heavy consumer of data.
You'll still be able to take advantage of T-Mobile's "free data for life" with the Nexus 9 LTE, though. That scheme earns you 200 MB data monthly via T-Mobile.
If you're interested in snapping up the latest (and possibly best) Android tablet around, head on over to The Underground.
Source: T-Mobile