Nexus 7 tablet UI hack opens up landscape use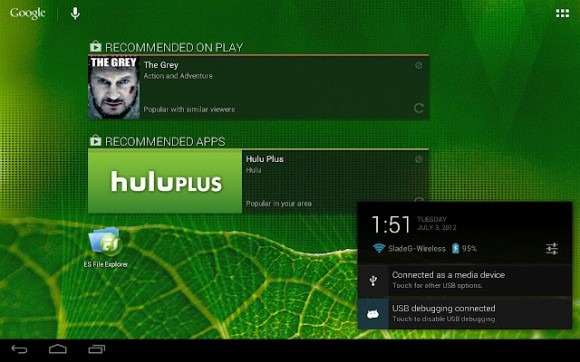 Stare long enough at Google's promo material for the Nexus 7 tablet and you'll eventually notice something: in all situations bar media playback, Google only ever shows the slate in portrait orientation. That's because the tablet is actually locked that way, at least in the homescreen; however, the enterprising souls over at xda-developers have come up with a simple way to force Google's new Nexus into showing its true tablet colors, with a straightforward tweak enabling homescreen landscape orientation and the proper tablet UI.
Exactly why Google opted to lock the Nexus 7 homescreen into portrait orientation isn't specified, but the company seems to be implying that it expects owners to grab them one-handed and use them for tasks like reading. In contrast, 10-inch Android slates are generally shown in landscape orientation, though they at least don't require hacks to enable the alternative.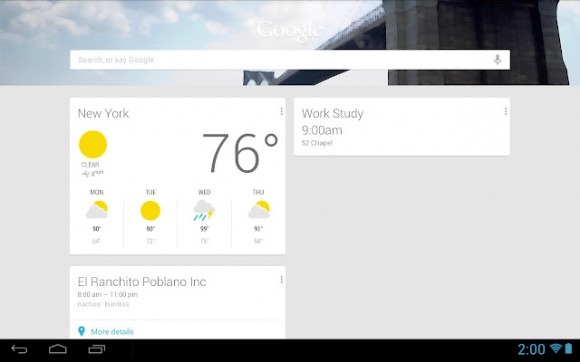 Although the instructions (shown below, if you're already the proud owner of a Nexus 7) are relatively easy to follow, it's worth noting that Jelly Bean on the Nexus 7 isn't quite ready for horizontal use. There are apparently some font issues, as well as glitches with the preview thumbnails in the multitasking dialog, though nothing too dramatic.
Our guess is that as we see more Jelly Bean slates, official landscape homescreen mode support will also arrive. When, though, that might actually happen depends on how quickly Android OEMs get to work. More on the Nexus 7 in our full review.
Instructions:
1. Get a file explorer such as root explorer or es file manager(go to settings allow mount rewritable and root access)

2.Then go to system(es file manager just go to the star button on the top left hand side and click on the phone button and you will see the system folder)

3.You will find a build.prop file make sure to make a copy of it and save it somewhere just in case for a backup.

4.Then click on the build.prop and open it with a text editor. (ES file manager has its own)

5. Now scroll down to "ro.sf.lcd_density", or something with lcd density(sorry im at work so i dont have my n7 with me)

6. Now the original lcd density is 213 so the best result for tablet mode is going 170 and below.

7. Save the file by press the menu button.

8. Reboot your N7 and then you got Tablet UI.
[via Pocketnow]