Nexus 7 priced and dated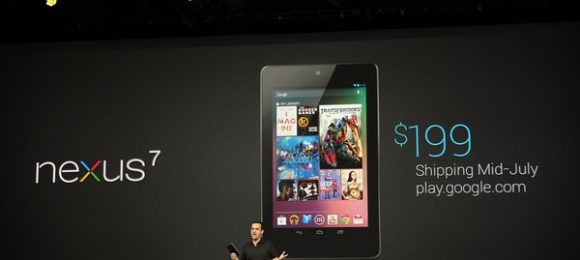 This week the Nexus 7 tablet from Google has been revealed as coming at an amazing $199 including a release date of Mid-July and availability for purchase starting today. This device has a 7-inch HD display, brings on no less than the ultra-powerful NVIDIA Tegra 3 quad-core processor, and is the first device that will get Android 4.1 Jelly Bean. This tablet will likely be shown off later today for participants at Google I/O.
This device was revealed this week to the throngs of users working at and enjoying the 2012 edition of Google I/O in California. Have a peek at our I/O 2012 portal to make sure you've got all of the information we're dropping all week long. Also have a peek at the timeline and gallery above and below to see everything there is to see on Jelly Bean as well as the Nexus 7 too!