Nexus 7 on sale in France, Germany and Spain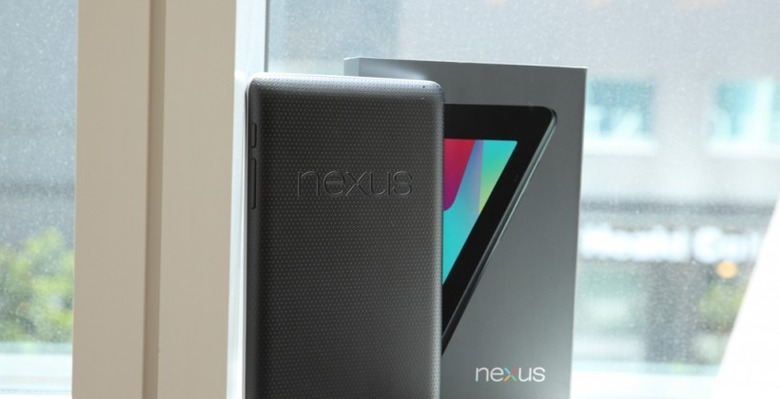 Google's Nexus 7 has continued its assault on the European tablet market, with sales of the 7-incher beginning in France, Germany and Spain. The Android 4.1 Jelly Bean slate had until now been limited to the US, Canada, UK and Australia, with early demand following its Google IO 2012 debut seeing online orders taking weeks to arrive.
That supply chain crunch appears to have been alleviated now, with Google listing ship estimates of less than a week for new online orders. The 8GB entry-level model is still being sold as a Google exclusive, with third-party retailers able to offer the 16GB version.
In Europe, the 8GB Nexus 7 is priced at €199 while the 16GB version is €249, roughly matching the US and UK prices when respective sales tax is factored in. What isn't yet available is the breadth of cloud services that US buyers have to choose from, such as music downloads and digital magazines.
Google hasn't confirmed any launch timescale for those services to hit the Play store outside of the 'States, though the Nexus 7 still holds its own as a web-browsing device. More on the tablet in our review.
[Thanks to everyone who sent this in!]