Nexus 7 gets teardown treatment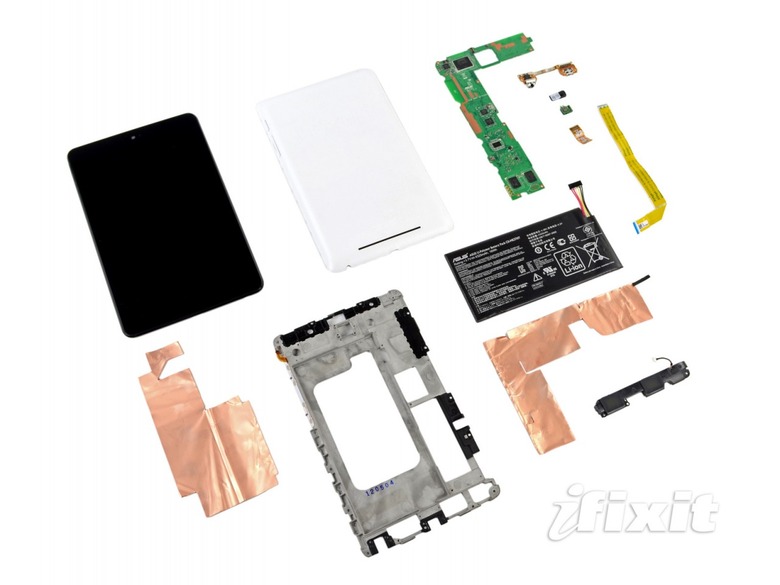 Google fans know the Nexus 7 is filled with magic Android sap and tufts from Sergey Brin's beard, but those with more mundane interests probably want to see silicon too. Thankfully iFixit has done the honors, tearing down the 7-inch tablet and praising its repair-potential versus Apple's iPad along the way.
"Plastic opening tools make cracking the Nexus shell like cutting through butter, thanks to its retaining clips around the perimeter of the device" iFixit writes. "One millimeter. That's the difference in thickness between the 9.4 mm glued iPad and the 10.4 mm retaining-clipped Nexus. That's the difference between being able to open a device and service all of its internals, and not. That's the negligible difference between extending the life of your device through repair, as opposed to tossing it in a landfill."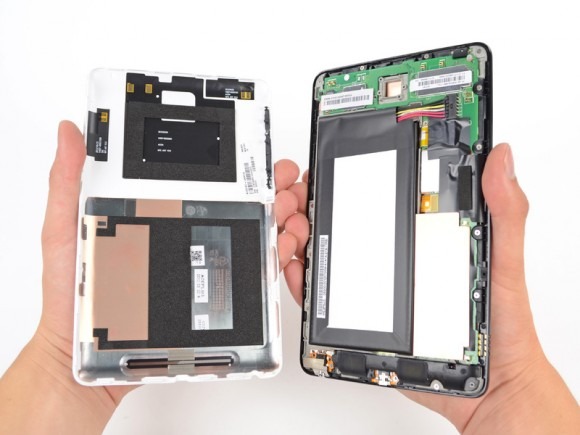 Inside, meanwhile, there's a 4326 mAh battery – slightly smaller than that of the Kindle Fire, though Google's runtime estimates are longer – and minimal adhesive keeping it in place. Twin speakers and twin microphones also nestle inside, though the Nexus 7 does fall prey to the trend of gluing the LCD to the glass, which saves on thickness but does mean that, if one breaks, both have to be replaced.
Overall, though, Google and ASUS' design decisions earn it a score of 7 out of 10 for repairability, with the easy access, standard screws and access to most components getting a thumbs-up from the teardown merchants. There's more on the Nexus 7 in our full review.