Nexus 7 commands 10 percent of Android tablets as Google sings praises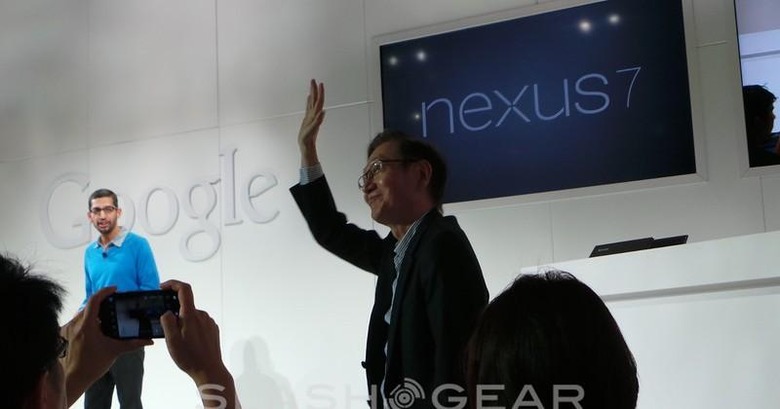 This week Google ramps up to their release of the next-generation Nexus 7, they've made time to sing the praises of the one that's already out. Speaking highly of the 7-inch tablet as a machine that's effectively changed the speed at which Android tablets are being sold, Google asked ASUS Johnny Shih to stand up and wave for a quick "well done!" Then came the big jump.
Noting that the ASUS-made Nexus 7 currently accounted for a cool 1/10 Android tablets sold in the present day, Google made one thing clear: they weren't about to stop selling it. Noting that the company was very excited about how well the tablet had done up unto this point, they made clear that they'd be moving into the future with a new model.
"We are very excited to talk about both the new Nexus 7 and all the developments in Google Play." – SVP of Android, Chrome and Apps, Sundar Pichai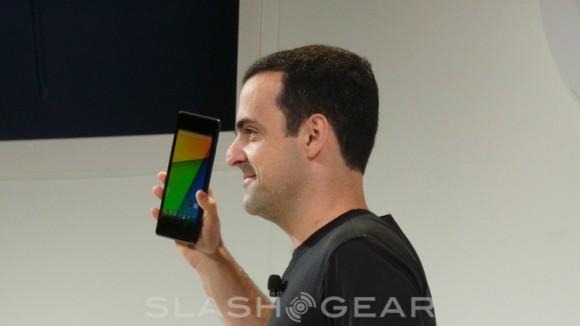 Soon after this big pump-up of the original, the Nexus 7 2 (aka the New Nexus 7) was introduced by Google's Hugo Barra.
"We're announcing the new Nexus 7. Here it is." – Hugo Barra, VP, Android Product Management
Stick around here on SlashGear all day long to catch the rest of the news on the Nexus 7 as it runs into the future full steam, massively sharp display and all. Hit up our Nexus 7 tag portal for more!