Nexus 7 2013 vs iPad mini: more than a pixel race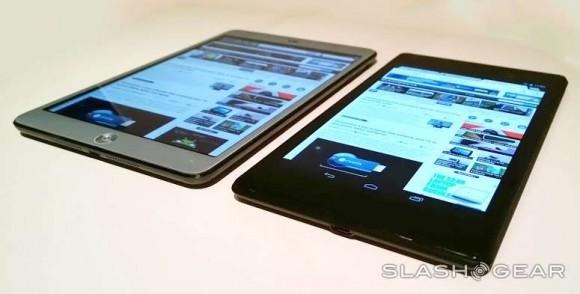 If you're getting ready to buy a brand new tablet on the smaller end of the spectrum and you're deciding between the new Nexus 7 and the iPad mini, you may very well be asking yourself the wrong question. This comparison goes well beyond the basics – screen sharpness, body size, and processing power – and it's not just about Android vs iOS, either. Unless you're just planning on browsing the web, these two tablets are cut from completely different bits of cloth.
With the 2013 edition of the Nexus 7, you're working with ASUS as a manufacturer, the same as the original Nexus 7 – Apple, on the other hand, manufactures their own hardware and controls their software experience top-to-bottom as well. This release from Google comes with Android 4.3, an upgrade to their operating system being made for the rest of their Nexus smartphone and tablet line just today as well.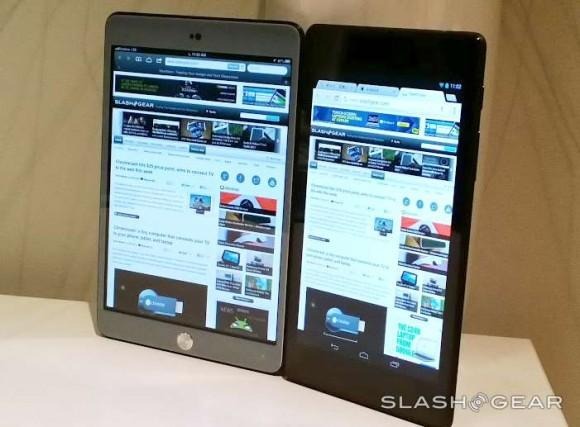 The Apple iPad mini (this is the original iPad mini, mind you), works with a 7.9-inch IPS LCD display with 1024 x 768 pixel resolution, coming in at 163 PPI. The Nexus 7 (2013) works with a 7-inch display with 1920 x 1200 pixel resolution, that kicking it up to the new most densely-packed panel in the tablet universe at 323 PPI.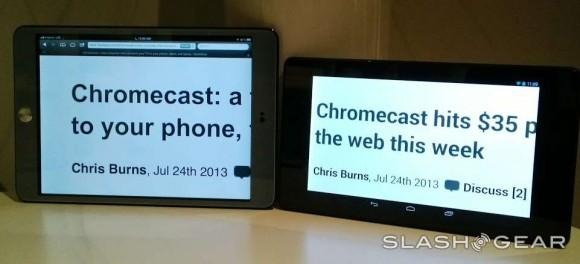 *Note: the smartphone market still wins with the HTC One bringing on 468 PPI, and if the pixels from the Nexus 7 were packed into the same space as the HTC One works with across a 4.7-inch display, it'd narrowly miss the spot for kingship itself.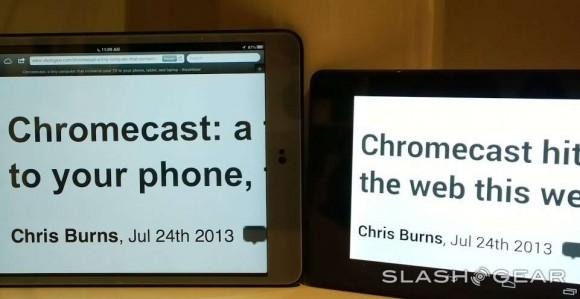 Inside the iPad mini you've got an Apple-branded 1GHz dual-core A5 processor, while the Nexus 7 2 works with a Qualcomm Snapdragon S4 Pro quad-core processor clocked at 1.5GHz, working with Adreno 320 graphics. The Apple iPad mini works with 512MB of RAM while the Google tablet ramps up to 2GB RAM.
We'll have to wait for benchmark tests to see how these two compare, but when you've got two massively different operating systems and two rather different sets of hardware to run them, comparisons are best left to real-life use-tests. We'll see how it rolls soon enough!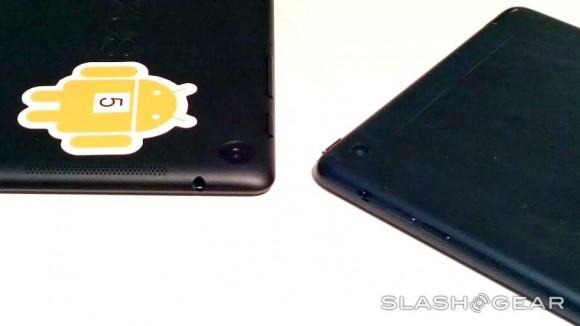 The Nexus 7 2 works with a 1.2 megapixel camera on its front and a 5 megapixel camera at its back, the same as the iPad mini – but as both machines work with completely different camera architecture (it's not just based on numbers), we'll have to wait – again – and see how the two compare in real-life video and photo shoots.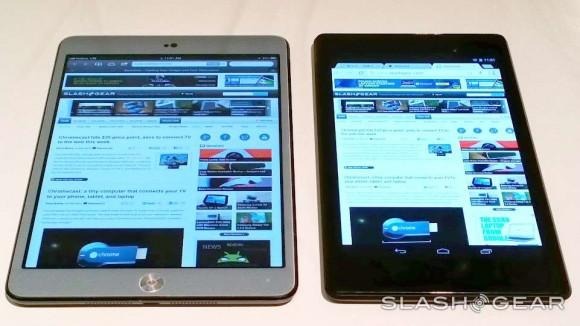 The iPad mini currently exists in three configurations as far as internal storage goes: 16, 32, and 64GB, while the 2013 Nexus 7 has been shown in 16GB and 32GB iterations. Nexus 7 2 works with Bluetooth 4.0, dual-band Wi-fi, 4G LTE with each of the USA's major mobile carriers, and NFC. The iPad mini has these same features in-tact save the NFC – it has none.
UPDATE: The Nexus 7 works with T-Mobile while the iPad mini works with Sprint, while both can work with Verizon or AT&T.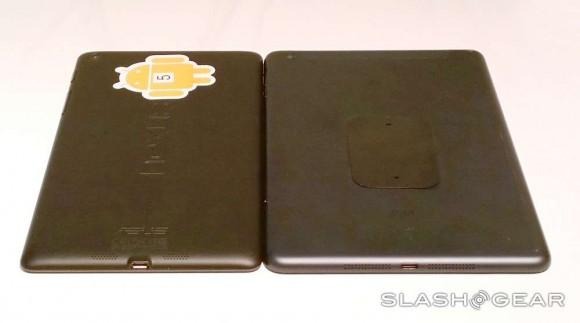 Apple's iPad mini uses its own unique Lightening cord to connect to your PC or the wall for power while the Nexus 7 2 uses a standard microUSB port. The 2013 Nexus 7 works with wireless charging – QI standard wireless charging, that is – as well.
The Apple iPad mini has a relatively wide range of costs, different for each of its storage sizes and connectivity: $329 (16GB Wi-Fi), $429 (32GB Wi-Fi), $529 (64GB Wi-Fi), $459 (16GB 4G LTE), $559 (32GB 4G LTE), $659 (64GB 4G LTE). The Google Nexus 7 reboot rings in at $229 (16GB Wi-Fi), $269 (32GB Wi-Fi), $349 (32GB 4G LTE), and at the moment appears to be starting shipping on the 30th of July, 2013, with 4G LTE editions coming "soon".