Nexus 6P gets iFixit teardown, scores a painful 2 in repairability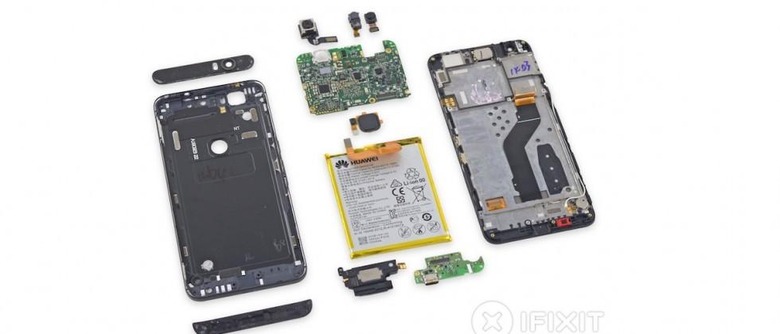 Last week saw the repair experts at iFixit tear into the new Nexus 5X smartphone, giving it a mostly positive score when it comes to repairability, but now they've subjected the Nexus 6P to their teardown process as well. While the new Android flagship definitely has a premium feel thanks to its aluminum unibody, that build design makes the Nexus 6P difficult to disassemble, and in turn, repair. This unfortunately means the device received a score far below the Nexus 5X's 7 out of 10.
Once iFixit was able to pry that aluminum case open, they found that all the components were connected to a single assembly, making even that removal difficult. Once managed, however, the first surprise presented itself: the fingerprint reader, dubbed the "Nexus Imprint" sensor, is actually square, and not round like the case opening would have users believe.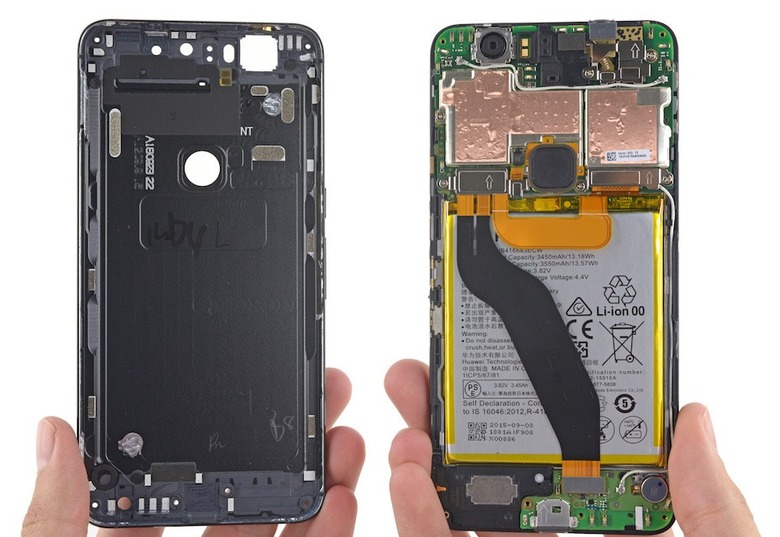 Moving on, it was clear to see that the 3,450mAh battery takes up a majority of the internal space, but it remains in place thanks to plenty of glue. It was because of all this glue and the unibody design that iFixit ranked the Nexus 6P a 2 out of 10 in repairability. If the display ever needs to be replaced, it's going to mean the entire device must come apart.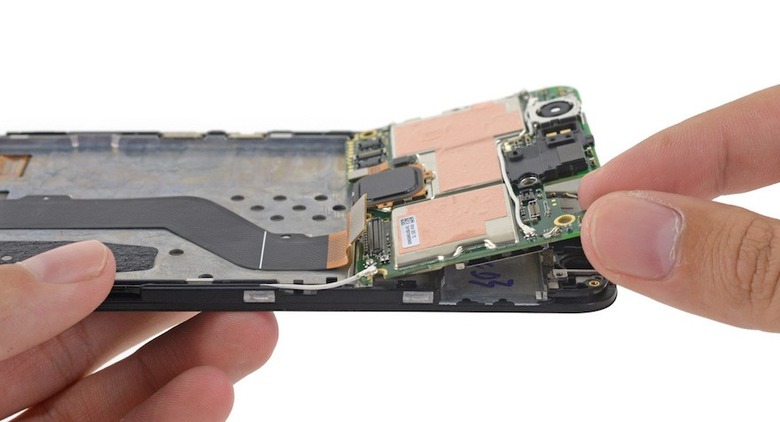 As for the individual parts, iFixit found the 4GB of RAM was from Micron, the 32GB of flash memory was courtesy of Samsung, and Broadcom made the WiFi modem. Oddly enough, the phone also has Qualcomm's Quick Charge IC chip, despite the Nexus 6P not offering support for quick charging functionality.
SOURCE iFixit