Nexus 5X and Nexus 6P available for pre-order (and on Fi) today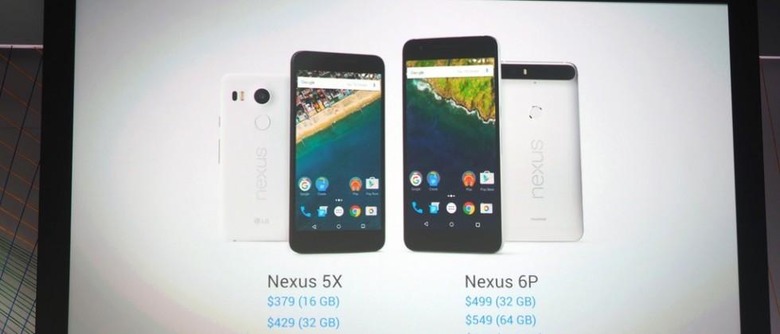 This week the folks at Google have made available the Nexus 5X and Nexus 6P on pre-order. Both devices will be shipping later in October, and both devices have multiple sizes of internal storage, and therefor multiple price points. The Nexus 5X and Nexus 6P will be available from the Google Store inside the United States – outside the USA, users will be able to buy these devices at retailers. Both devices will come with a free 90-day subscription to Google Play Music and $50 credit for Google Play software and media.
This release will have multiple prices for both devices, starting at $379 for the Nexus 5X for the 16GB edition, and starting at $499 for the 32GB version of the Nexus 6P. The Nexus 6P will come in 64GB and 128GB versions for $549 and $649 respectively. The Nexus 5X will also be available in a 32GB version for $429 USD.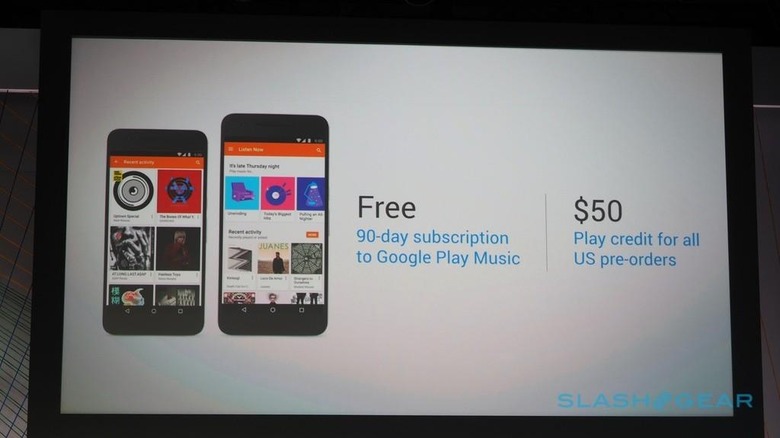 Google is also launching a system for the Nexus device family called Nexus Protect. This system will include 2-years of coverage for mechanical breakdown. It also includes 2-years of protection from accidental damage. This system also has "as early as next business day replacement". Nexus Protect will cost $69 for Nexus 5X and $89 for Nexus 6P.
NOTE: You'll also find these devices available with Google fi immediately if not soon (on pre-order, of course).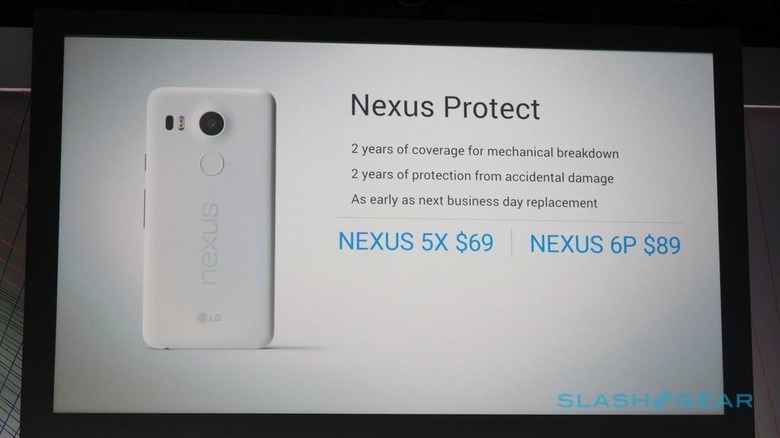 Users inside the United States will begin to see the Nexus 5X and Nexus 6P available on pre-order from the Google Store online starting today. Stay tuned for more on the devices in our Android hub throughout the day.