Nexus 5 16GB Back In Stock At Google Play Store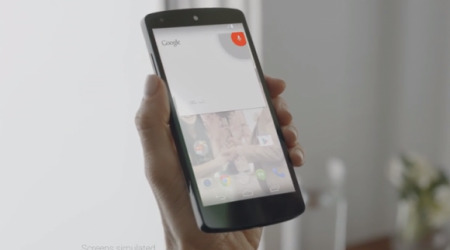 The newly launched Nexus 5 was only up on the Google Play Store for a short time before the 16GB version was flagged as out of inventory, with first the black version being depleted followed shortly by the white version. Fortunately, those who wanted to get the cheaper of the two models have only had to a wait a single day, with both varieties again being available from the Play Store.
The Nexus 5 — of which you can check out our first impressions — was unveiled yesterday, going live in the Play Store for those who wanted first dibs on the latest Google handset. The phone is available in both white and black, and in 16GB and 32GB capacities, with the former running a moderate $349 USD and the higher-end model running $399 USD.
With the Nexus 5 comes a 5-inch Full HD 1080p display, Corning Gorilla Glass 3, NFC, Bluetooth 4.0, 802.11 a/b/g/n/nc at 2.4G/5G, and 4G LTE. The camera features optical image stabilization, with the rear being 8-megapixels and the front being 1.3-megapixels. There's a Qualcomm Snapdragon 800 quad-core processor under the hood clocked at 2.3GHz, as well as 2GB of RAM and the storage capacity of your choice.
The handset wasn't the only announcement arriving on Halloween, with word also surfacing that Android 4.4 KitKat will be rolling out to other Nexus devices throughout this month, as well as the Google Play Edition of the HTC One and Samsung GALAXY S 4. A full dump of the iteration arrived today, and beyond that, a confidential document arrived a few hours before the official unveiling giving a low-down on its features.
SOURCE: Twitter