Nexus 4G Next-Generation Android Ice Cream Sandwich Device in Full Suggested Detail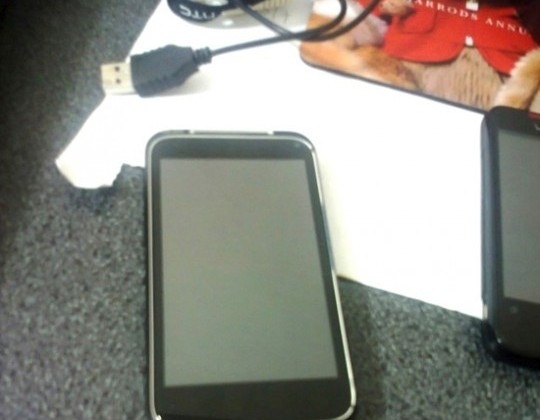 Today there's been a what amounts to a flurry of activity surrounding the next-generation Nexus device basically certainly on the way from Google's labs and whatever carrier they decide on pairing with. The big news comes via a report coming from a source speaking with BGR that notes several new and very plausible details on the so-called Nexus 4G, aka the next step in Google-partnered Android devices toting their most vanilla version of their current mobile operating system, whatever that Android may be. What lies below is an account of everything we've learned thus far, including rumors leading back months ago. We can't wait!
This device is set to be none other than the next step in the Google line of Android hero devices, this one running their newest, Android 4.0 Ice Cream Sandwich. This epic story goes all the way back to the Nexus One which, by all accounts, was the original Android "official device" announced in January of 2010 in Mountain View. The two devices in this family that precede this newest Nexus 4G are of course the Motorola XOOM, running Android's tablet-based OS called Android 3.0 Honeycomb and the and the Nexus S, toting the newest handset-based Google mobile OS, Android 2.3 Gingerbread.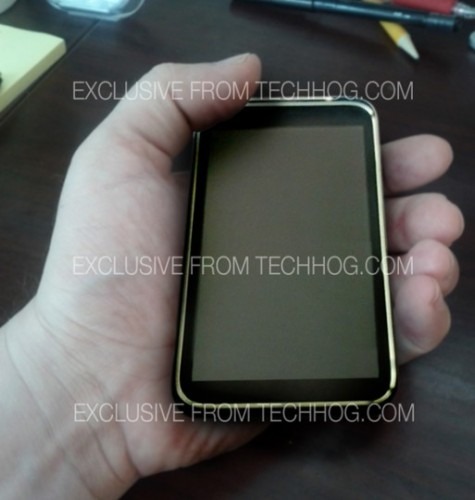 This newest Nexus device has been the target of many rumors and much speculation over the past few months, one of these larger rumors being the image you see below, dreams dashed by the image you see below (perhaps, and perhaps not.) What these images consist of are a possible photograph of the Nexus 3, as it was called at the time, supposedly, and the subsequent admittance of fabrication of said evidence.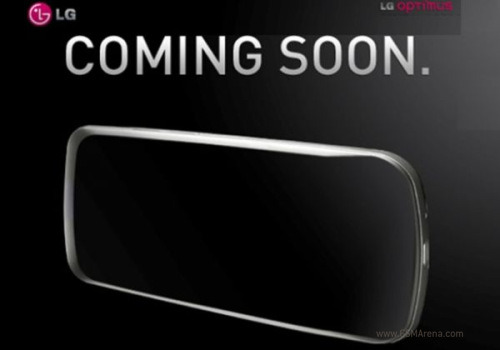 Of course that doesn't mean that the actual unit wont look something like the device you see above. That looks rather like some sort of modern HTC device given the size and the speaker grill, wouldn't you say? Then again, there's been a couple of rumors surrounding the idea that LG may be making this device, as you see below. Of course those that remember the original OPTIMUS advertisements and sneak-peeks know that this image isn't all it's cracked up to be. Is LG out of the question then? No, we've got another report that notes that LG will indeed be making the next Nexus device and that it'll be coming in with one gigantic screen indeed!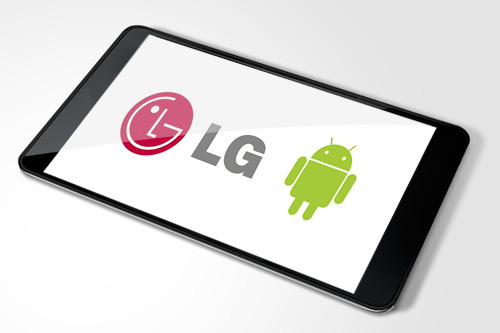 This information is backed up by the fact that BGR's source has reported the display on the next Nexus device to be 720p also, that making it quite likely that 1280 x 720 pixels is the resolution we'll be seeing here, with a screen right around the standard HTC size at 4.3-inches. What do you think of that? You think a 4.3-inch screen is the place to be after the Nexus S had a comparatively tiny WVGA screen with just 4-inches?
The name of this device is also up for debate. As BGR reported earlier today, this device's name is set to be Nexus 4G. We're going to go ahead and call bunk as it would clash heavily with the current name of the WiMax version of the Nexus S, that being the Nexus S 4G. Instead we're guessing this has a lot more to do with codenaming the device on account of the next factoid BGR is reporting: 4G LTE connectedness. This could mean Verizon, and it could mean AT&T. This, as you certainly realize, would be the first Google hero device carried by AT&T and the last of the big four carriers to have collaborated so close with the big G.
On the processor front, this device, says BGR, will NOT be featuring the legendary NVIDIA Kal-El quad-core processor as previously rumored. Instead we'll be seeing, it's said, a TI OMAP 4460 or Qualcomm Krait-based Snapdragon core, this paired with 1GB or RAM for some sweet cruising on the inside. With all the ultra-amazing items revealed for Qualcomm's Snapdragon and the collaborations they've conjured up this year at Uplinq 2011, we've got to be crossing our fingers for the latter. What do you think?
This device will be featuring a 5-megapixel camera on the back with no word on what a front-facing camera might be rated. This might seem like a step down, but from what we've seen the Galaxy Tab 10.1 do with a 3.2-megapixel camera, for example, there might be something wacky going on in the way these cameras are progressing. The disappointment some may feel at the sight of the 5 would be coming from the fact that many high-end handsets these days are running at least an 8-megapixel camera. Will this new Nexus device downplay the need for nice photos and video? No way! Because guess what – this device is said, again by BGR's source, to be able to not only play back 1080p video, but to capture it as well. That's the winning combination we like to see, indeed.
Then there's, again, the newest version of Android. This newest version is said to be designated 4.0, Android 4.0 that is, and it'll be featuring a slew of new features that tie together all the best bits in both Android 2.3 Gingerbread and Android 3.0 Honeycomb, or 3.1 Honeycomb if you wish. This device will, almost certainly be carrying no physical Android menu buttons (in fact BGR's source confirms it) as this is the trend with Honeycomb, and will act as a true melding of the two device types, able to work on basically any screen size and look and work rather nice.
So there you have it – all the details in their juiciest form. Sound like a device you'd be apt to buy? Are you a hardcore vanilla-only Android purchaser and worker? How about the manufacturer, do you think it'll be LG, HTC, or some other worthy brand? And what'll it be called? Nexus X perhaps, the unnamed, the next generation of excellence in Android!