If Tesla publicly demonstrated that electric cars could be just as fast as their gas-powered rivals, then supercar startup NIO plans to thoroughly roast Ferrari, Lamborghini, and Porsche with its EV. Revealed in London, UK today, NIO is the fledgling automotive brand of NextEV, a Chinese company already known for its Formula E racing team. Now, it's taking the same electric performance technology and trying to repackage it for the road.
The result is a new consumer brand and the first striking car to bear it. Dubbed the NIO EP9, it musters more than 1,340 horsepower courtesy of four electric motors. Each gets an individual gearbox, NIO says, and the car overall can claim a full 1 MegaWatt of total power.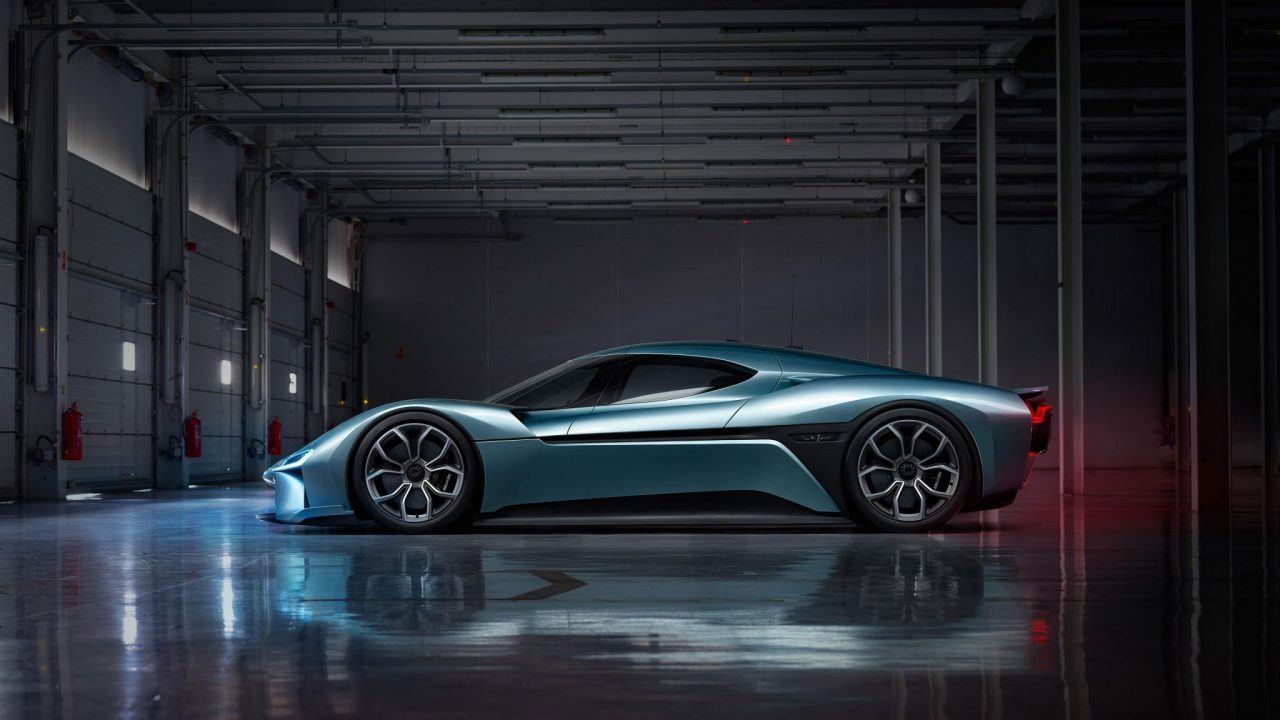 Unsurprisingly, that makes it fast. As in, ridiculously fast: 0-62 mph in 2.7 seconds. 0-124 mph comes in just 7.1 seconds, and the top speed is 194 mph. Keeping something that quick on the tarmac rather than soaring over your head is tough, and so NIO has had to work hard on the aerodynamics too.
The result is 24,000 Newtons of downforce at 149 mph. Range is 265 miles on a full charge, the automaker says, but there's also an interchangeable battery system, and NIO claims a recharge takes just 45 minutes. Wrapped around powertrain and batteries are a carbon cockpit and chassis.
It all adds up to a record-breaking run at the infamous Nürburgring Nordschliefe, the lengthy and challenging German racetrack. Back in mid-October, the EP9 completed the so-called "Green Hell" run in 7 minutes, 05.12 seconds; that was enough to make it the fastest electric car in the world around the 12.92 mile course. The following month, it broke another record at the Circuit Paul Ricard in France: the EP9's 1m 52.78s run was considerably shorter than the previous record of 2m 40s.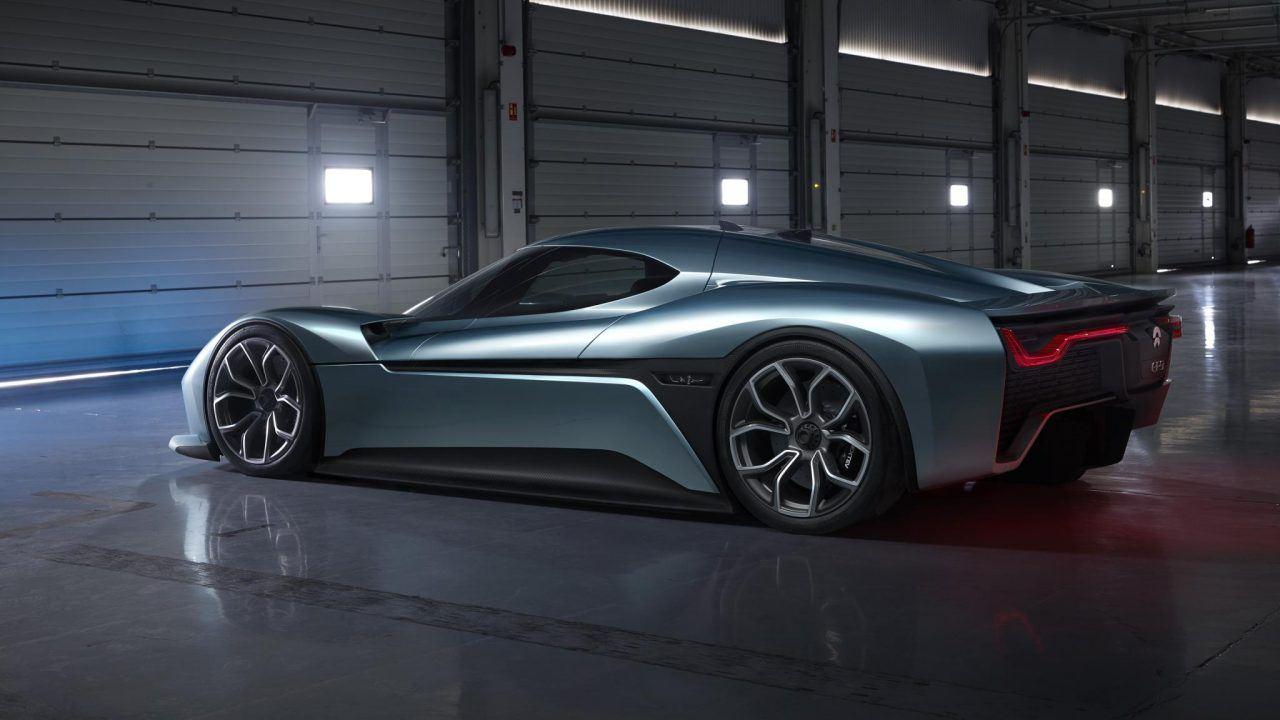 Still, it's worth remembering that gasoline cars still have an edge. The current record holder at the Nürburgring is a Radical SR8LM that did the course in 6:48:00; admittedly, that's pretty much a race car given just the bare minimum of tweaks required to make it road-legal. If you're comparing more mainstream gas rivals – well, as mainstream as this sort of performance exotica gets – the Porsche 918 Spyder did a 6:57:00 lap in 2013, while the Lamborghini Aventador LP 750-4 Superveloce did 6:59:73 two years later.
Why does the EP9 not blow admittedly less-powerful cars out of the water – or at least off the track? It may well be down to battery management: effectively NIO opting to scale back maximum performance in favor of keeping the drivetrain sufficiently cool to avoid meltdown.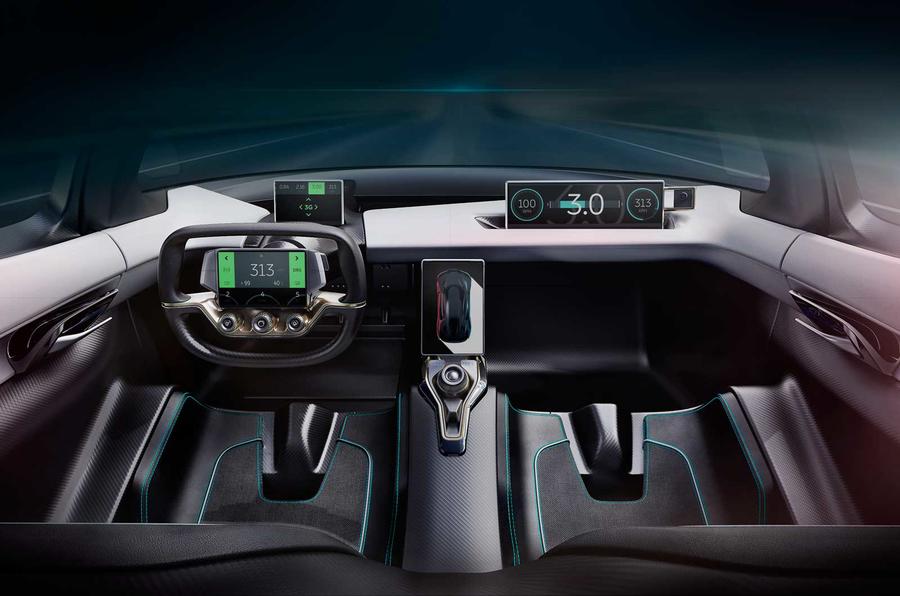 Inside, meanwhile, there's a fairly spartan but tech-heavy cockpit. A portrait-orientation touchscreen handles most of the controls in the center stack, while a secondary display in the middle of the steering wheel sits atop three control knobs. A third screen is above the wheel, showing performance data instead of analog instrumentation, and then there's a final widescreen display for the passenger.
You might not have to clamber in through the gullwing doors, though. NIO claims that the car was designed to work with future autonomous driving systems. That way, your EP9 could take itself to the race track and meet you there, whereupon you'd take the wheel yourself to enjoy the fun stuff.
Pricing and availability haven't been confirmed at this point, but as a halo car – and wearing a particularly bright halo at that – it's not going to come cheap.