Next Windows 10 update to roll out early next month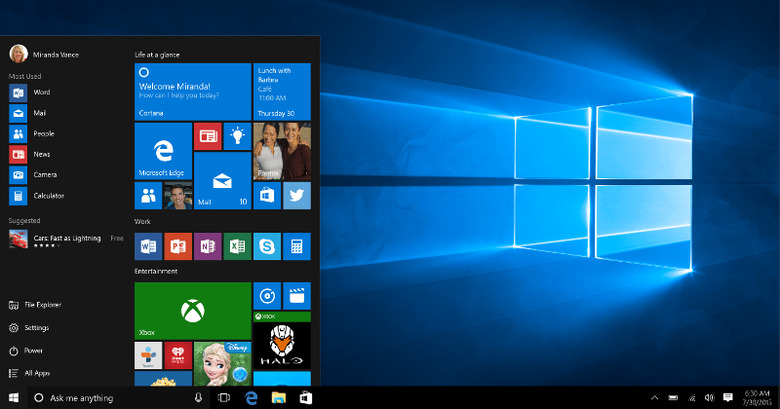 As PC users have had a few month now to get used to Windows 10, it's already nearing time for Microsoft to release the first big update to the new operating system. As it turns out, such a release is only a few short weeks away, according to analyst Paul Thurrott. The update is said to be codenamed Threshold 2, and will include a number of bug fixes, as well as some adjustments to the overall user interface that were intended to be included in the initial release of Windows 10.
For those already eager to download the Windows 10 Fall Update, Thurrott says it's expected in early November, likely within the first week of the month. This will give desktop users at least a full month with the latest version of Windows 10 before the recently confirmed Windows 10 Mobile arrives in December.
Among the changes in the update are a new column in the Start menu for additional Live Tiles, desktop apps will now feature colored title bars, and there will be an overall refinement of context menus. Also expected is the latest apps for Messaging and Skype Video, with the anticipated feature of using the services natively throughout the OS.
Unfortunately for fans of Edge, Microsoft's new browser, the company has said that extensions have been delayed until sometime next year. There will be a few bug fixes for Edge, but nothing major is included.
SOURCE Paul Thurrott
VIA The Verge