Next Roku models to be called 'Express,' 'Premiere,' and 'Ultra'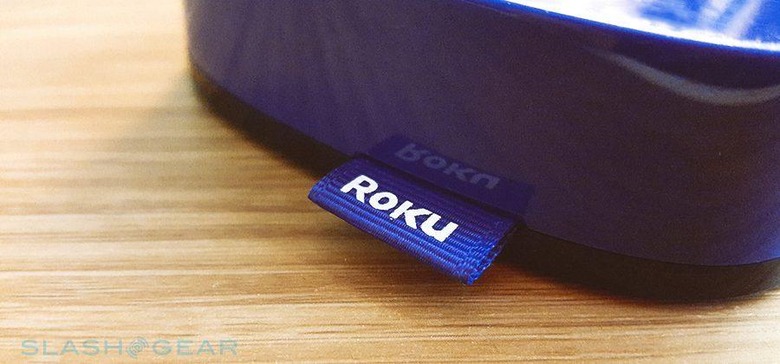 Streaming set-top box maker Roku is expected to release an updated lineup of devices this fall, and according to new information, the company will finally move away from including numbers in their naming scheme (i.e. Roku 1, Roku 2, Roku 3). Zatz Not Funny, a frequently reliable source when it comes to leaks, says that instead of seeing a Roku 5, there will be unique names for each model, including the "Roku Express" and "Roku Premiere."
Citing information from the FCC and vendors, Dave Zatz is predicting five new Roku models for this fall: the Roku Premiere and Premiere Plus, Roku Ultra, and Roku Express and Express Plus. The Express will be the new entry-level device, replacing the Roku 1, however it's not clear what will be different about the "Plus" model. It could be something as simple as a faster processor, or it may come with a better remote and extra ports, but those are just guesses.
The Roku Premiere and Premiere Plus will be taking the places of the Roku 2 and Roku 3, respectively, and are both expected to feature support for 4K video. As for the differences between the two, the Premiere Plus may also feature support for HDR video, Ethernet and microSD ports, and once again a more advanced remote.
The high-end model will be the Roku Ultra, replacing the latest Roku 4. FCC details mention this device with a remote locator and support for optical audio output, while HDR streaming and USB are also expected.
It's not clear when Roku is planning to debut the new models, but it seems likely the pricing will remain similar to the previous generation. At least with this new naming scheme it will be easier for customers to understand the product lineup, instead of trying to understand the differences between the Roku 4, the newer Roku 3, the older Roku 3, etc.
SOURCE Zatz Not Funny