Next Nintendo Direct could happen this week: Here's what we expect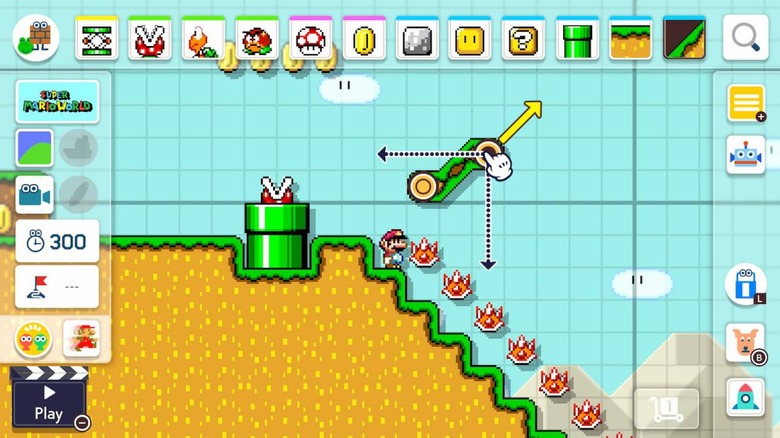 It was only a couple of months ago that Nintendo premiered the latest Direct centered around upcoming Switch games, but if a new report is accurate, the next one might be right around the corner. Apparently, Nintendo is plotting another Direct for this week, and though today's report doesn't really give us any idea of what it will cover, we can certainly take a few educated guesses.
First and foremost, if there is indeed a Direct this week, it'll almost certainly put heavy focus on Super Mario Maker 2, the next major first-party release for the Switch. The game's reveal amounted to nothing more than a trailer that opened February's Direct, and given how complex Mario Maker is, it wouldn't be surprising to see most – if not all – of a Direct dedicated to explaining what's new and what has changed.
According to a new report by Gaming INTEL, Nintendo's next Direct will happen on April 11th, 2019. Though Gaming INTEL didn't reveal its source, it did say that source has been "correct on several occasions in the past." Unfortunately, it wasn't able to shed light on what Nintendo may choose to talk about during the presentation.
At first blush, it seems a little strange that Nintendo would debut a new Direct in April, only two months out from the last one and two months before E3, one of the biggest gaming shows of the year. Nintendo will definitely be putting together a Direct specifically for E3, so the claim that it will also have one for us this week is, on the surface, an odd one.
However, it's important to keep in mind that this week is Reggie Fils-Aime's last week as president of Nintendo of America. The idea that Nintendo would put together one last Direct with Fils-Aime as the public face of Nintendo of America makes sense, as it would give him the opportunity to make his last few announcements as president, say goodbye to fans, and formally introduce his successor, Doug Bowser.
Fils-Aime hasn't hosted a Direct in a while, but we can definitely see him wanting to step in front of the camera one last time as he prepares to make his exit from NoA. In any case, assuming there is actually a Direct this week, we can probably expect to learn more about Super Smash Bros. Ultimate's impending release of Joker from Persona 5. There's also the potential for more information on Animal Crossing and Luigi's Mansion 3, two games that haven't really received a lot of coverage since they were first announced.
In the end, if there is a Direct this week, it'll probably be a teaser for Nintendo's E3 show mixed with a final farewell from the Regginator. We'll find out if this report is accurate soon enough, as official confirmation from Nintendo should follow shortly if it is.