Nintendo of America president Reggie Fils-Aime retires: Here's his goodbye message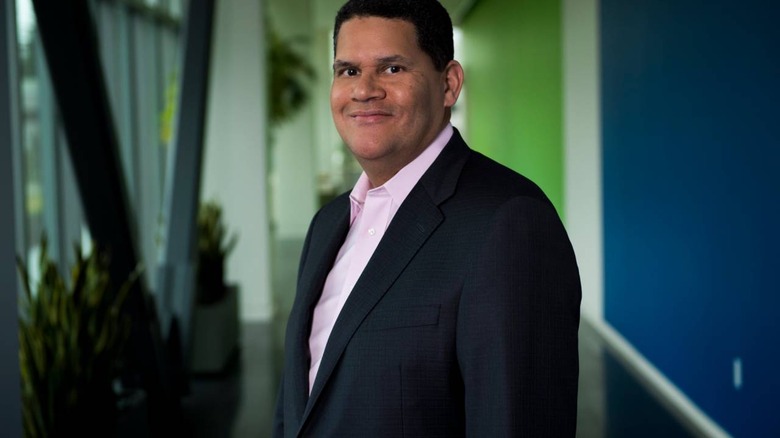 It's the end of an era over at Nintendo of America today, or at least it will be soon. Nintendo of America president Reggie Fils-Aime announced his retirement today, and though he won't be leaving his post right away, he only has a couple of months with the company left. In his place, Doug Bowser, who currently serves as NoA's senior vice president of sales and marketing, will step into the role of president.
Fils-Aime has been with the company since 2003, meaning he first started way back in the days of the Gamecube. During his tenure as president, he saw some high points for the company – such as the rise of the Wii and the 3DS – along with some lows, like the poor performance of the Wii U. He's leaving at a time of pretty good fortune for Nintendo, as the company's latest console, the Switch, has proven to be a success.
"I really appreciate everything Reggie has done for Nintendo," Nintendo Co., Ltd. president Suntaro Furukawa said in today's announcement. "Inside and outside our company, Reggie is known as an exceptional leader. We are grateful that he is leaving the business in good shape with strong momentum. While we will miss him and we wish him the very best in his retirement, we are also pleased to have such an able successor ready to step into that role. Doug Bowser and the rest of the team will ensure a seamless transition and continued momentum for Nintendo."
Nintendo fans, Reggie has a message for all of you. Please take a look. pic.twitter.com/EAhaEl5oEJ

— Nintendo of America (@NintendoAmerica) February 21, 2019
Reggie himself took to Twitter to publish a goodbye message to fans. "I wanted to reach out directly to you, the Nintendo community, because there's one thing I really want to say: thank you," Fils-Aime said in the video. "Thank you for your never-ending support, and for your passionate love of Nintendo. And personally, for giving me a Mushroom Kingdom full of incredible memories that I will never forget."
Throughout the video, Reggie also mentions things like his "Regginator" nickname and the phrase "My body is ready," calling out the times the gaming community at large has turned him into something of a meme. At the end, he says that he's leaving the company in good health and good spirits, and says that his time at Nintendo has been one of the "signature experiences" of his life.
Fils-Aime's final day at Nintendo of America will be April 15, 2019, after which Doug Bowser will take the reins. What do you think of Reggie's retirement announcement? Head down to the comments section and let us know!