Next Lumia flagships to sport iris scanner, Surface Pen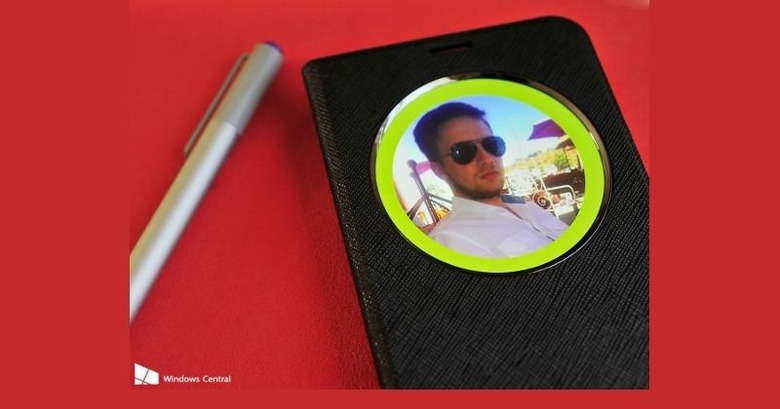 Although Microsoft is in a celebratory mood over the imminent release of Windows 10, the topic of Windows 10 smartphones remains to be a sore point. And it isn't just because of the company's somewhat indecisive, almost ambiguous, attitude towards this section of mobile, but even more because it lacks such a Wndows phone that it can truly be proud of. That, however, might soon change with Microsoft's next Lumia duo, codenamed Cityman and Talkman. Provided, of course, these rumors do pan out in the end.
At one point, Microsoft's next Lumia flagships went by different model numbers, the Lumia 940 and 940 XL, though still noted by the same codenames. Based on those rumors, those smartphones were a mixed bag of some high-end specs, an even higher end price tag, an a sad polycarbonate body. The specs for the Lumia 950 and 950 XL, as they are called now, mixes things up a bit and conveniently leaves out the topic of price. Sadly, still polycarbonate plastic.
Both smartphones are now said to sport the same 2560x1440 WQHD screen, though a smaller 5.2 inches on the 950 (Talkman) and a larger 5.7 inches on the 950 XL (Cityman). The CPUs remain as before, a Snapdragon 808 and Snapdragon 810, respectively. In almost all other aspects, the two are largely the same, like the 3 GB of RAM, 32 GB of storage, the 20 megapixel PureView rear camera, and 5 megapixel front shooter. Both will also use the new USB Type-C connector.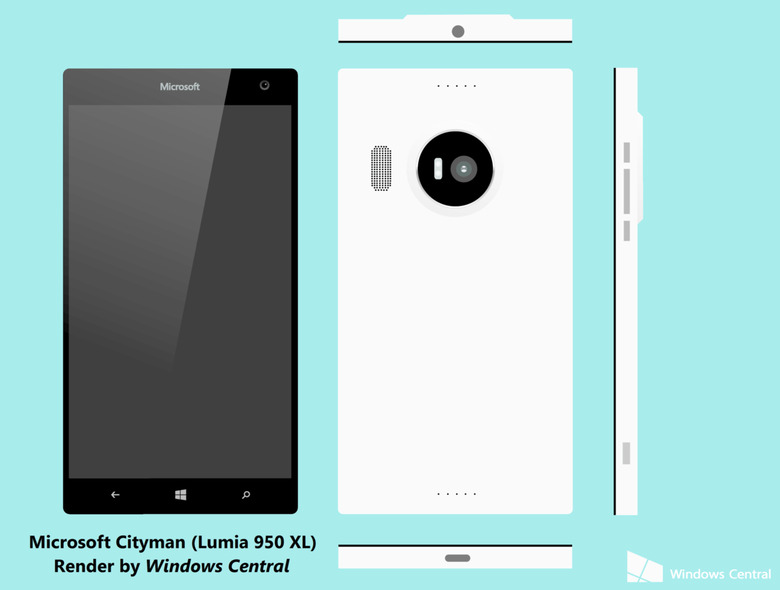 What's even more interesting in this new set of leaks is the added features. For example, the Lumia 950 XL is said to sport built-in Qi wireless charging support while the Lumia 950 will need to use a flip cover for that. Both are also said to be equipped with infrared iris scanners for supporting the Windows Hello security feature. And last but definitely not the least, the Lumia 950 XL is rumored to support the very same Surface Pen on the Surface Pro 3, making it the first ever Windows smartphone to have the capability to rival Samsung's dominant Galaxy Note line.
These are all very juicy bits but we'll have to wait for a long while to see if any of it bears fruit. Microsoft is expected to announce the two smartphones in September, probably after Apple has had its day, but it won't be until October or November before they go on sale, with the Lumia 950 Talkman launching weeks before the larger Lumia 950 XL.
VIA: Windows Central