Lumia 940, 940 XL to be pricier than iPhone despite plastic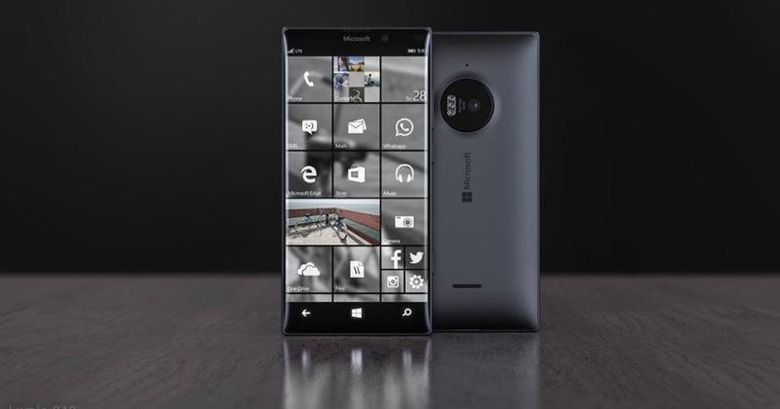 Rumors like these definitely make you wonder what people in Redmond might be inhaling or ingesting. Of course, provided there is truth to these at all. Microsoft hasn't completely quit the mobile race and CEO Satya Nadella mentioned a few smartphones coming our way, including a flagship. To some extent, the Lumia 940 and its larger 940 XL sibling fit the bill. But Nadella also promised a flagship that fans will love, and that is where things get a bit tricky for these two smartphones.
The specs for these two smartphones seem like flagship material indeed, especially the 940 XL. But let's start with the smaller 940, which is believed to sport a 5.2-inch Full HD display. It will be powered by a Snapdragon 808 similar to the LG G4. There's plenty of RAM at 3 GB and storage is at 32 GB, plus a microSD card slot. The Lumia 940 XL differs in two significant ways. The display is a 5.7-inch QHD screen and the processor is a Snapdragon 810.
Both will sport the same camera sensor sizes, 20 megapixels on the back and 5 megapixels on the front. Those rear cameras are PureView materials, so expect a bit of quality than normal. Rumor has it that the two will also sport iris scanners, a technology that has so far been untested in the wild.
Sounds good, right? Except for the part that, according to rumors, the two will be made from polycarbonate plastic. Granted, this kind of plastic is undeniably tough and, depending on the quality, may not feel that cheap to the touch. But these days, flagships are made of better materials, which puts the Lumia 940/940 XL's quality into question. To add insult to injury, the rumor also says that it will be priced higher than the Samsung Galaxy S6 and the iPhone 6, which usually go for $600 to $700.
Windows Phone users have definitely been clamoring for a worthy flagship, but we doubt they also want higher than flagship prices. Given the drastic internal changes, we'll have to wait and see if any of these will hit the mark. That day of reckoning will supposedly come in November, past the Galaxy Note 5 and the iPhone 6s. Given the rumors above, Microsoft might indeed not want to launch so close to more premium devices.
VIA: WMPoweruser