Next Lock Screen for Android is Microsoft-made do-all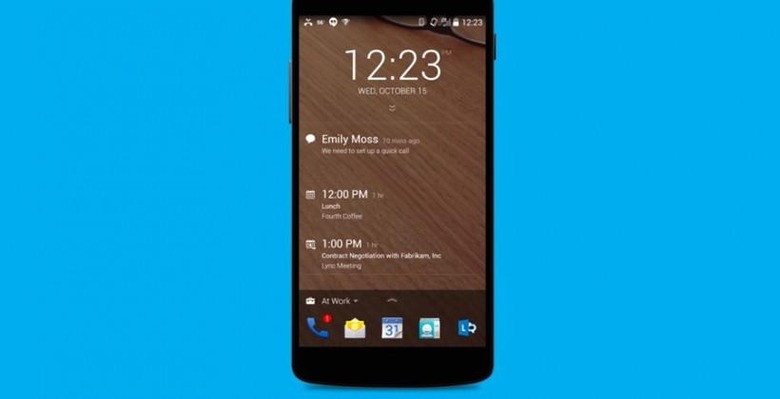 This morning the folks at Microsoft Garage have released the newest version of Next Lock Screen. This is arguably the first time the lock screen has truly lived up to its promise – bringing you everything you need in terms of notifications – to your lockscreen with great ease. This update remains as free as the original release of Next Lock Screen, and is compatible with most smartphones released in the past several years. This app will require Android 4.0 Ice Cream Sandwich and up and is an official creation of the Microsoft Corporation.
Been a while since you heard of Android 4.0 Ice Cream Sandwich, right? Microsoft is making certain they can attach themselves to as wide a collection of devices as they can with this release, aiming for Android and also aiming for your love for their developer abilities in the process.
This is a release from Microsoft Garage, a system that Microsoft has created to aim for Android. Developers on their team create apps and systems that work with Android primarily, making a big effort to show the width and breadth of their development abilities.
The Next Lock Screen as you see it today will show you Weather information for your location, allow you to show or hide your system status bar, allow you to select your home wallpaper as your lock wallpaper, and show calls and notifications in a simple system of rows.
You can have a peek at Next Lock Screen on the Google Play app store right this minute. Have a peek below at some more lock screens and home screen replacement launchers as well!