Next 10-inch Android tablet mysteriously surfaces for £180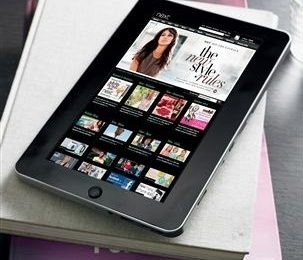 UK clothes retailer Next probably isn't the first place you'd expect to see an Android tablet, but the company is obviously hoping to pick up a few slate sales from being browsing electronics in-between their skinny jeans.  The vaguely-named Next 10-inch Tablet runs an unspecified version of Android on an ARM11 powered slab, with a WXGA display and 8GB of storage.
There's also a memory card reader, WiFi and two USB 2.0 ports, together with microphone and headphone sockets.  Next says it works in portrait and landscape orientation, but there's no word on if that's an automatic flip or a manual one.
Without having more information it's tricky to say whether, at £180 ($286) this is a good deal or not.  It's certainly cheaper than an iPad, but then again hardware is generally only one very small part of the story with tablets.
[via CoolSmartPhone]