NEXGEN Skins dimensional gadget coverings hands-on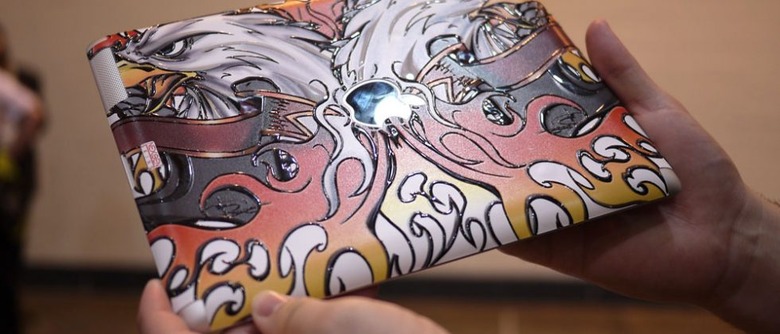 This week we've gotten the opportunity to take a peek at a brand new set of gadget coverings made by a company that's literally just begun to exist this week: NEXGEN Skins. This company creates skins that stick to your devices and offer up a solution that's "unique to the market" the world over – in both thickness and dimensionality. These skins come in all shapes in sizes, starting here at the launch with 50 different devices with plans for 20 more devices per month through the future. Never before have we seen skins so incredibly thick and engaging – without a doubt.
What you'll see here in our first encounter with NEXGEN Skins is a set of items they've created for the launch, ranging from the iPad 3 to BlackBerry smartphones of all kinds back up to the Apple Thunderbolt Display. As you can see in the gallery below, the folks at NEXGEN Skins are wasting no time showing off the versatility of their method. Have a look with NEXGEN Skins Director Cameron Faulds as he gives us a tour of this launching point for the company.
These skins will begin to be available relatively soon, with your ability to request skins of all kinds launching along with the site right along with the delivery of their up and coming online store. At the launch here you'll be able to choose from a variety of 3D skins including tribal markings, lovely lady faces, and the king of spades – each of these fairly general of course, but ripe with potential for dimensional interaction. We expect that they'll be ready to go soon, very soon! Stay tuned!
Also stay tuned to SlashGear via our CTIA 2012 portal for all the CTIA action you can handle all week long!