Newest iPhone 8 rumors suggest an edge-to-edge display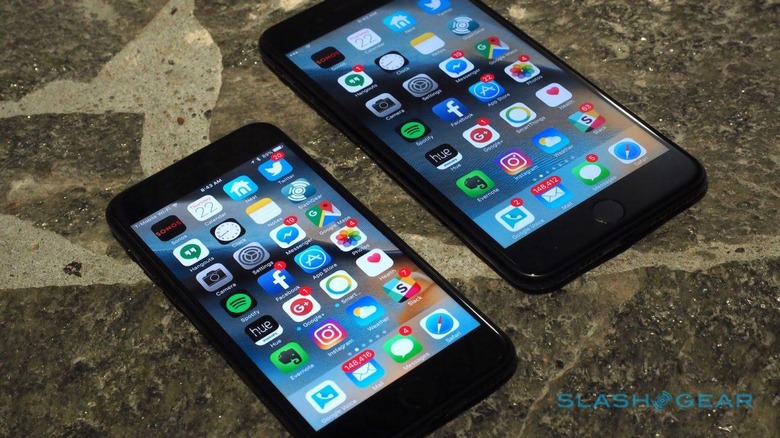 Unless you've been living under a rock, you know that this year marks the iPhone's 10th anniversary. Apple is largely expected to do something big for this milestone, and thus far a lot of the rumors have pointed toward a special anniversary edition iPhone that could cost as much as $1,000. Today we're hearing more about this anniversary iPhone, and just what Apple will do to make it stand out from the more standard offerings launching alongside it.
According to a new report from Bloomberg, Apple is looking to back this iPhone with a lot of premium features. The first – and likely most important – is an OLED display that takes up most of the front of the device. That obviously wouldn't leave much space for the iPhone's home button, but Bloomberg's sources say that Apple will opt for a software home button, much like the one found on the new Galaxy S8.
Apple is also said to be experimenting with different types of curved glass to cover the display. Though the OLED panel will remain flat – no curved edges like we see on the Galaxy S line – Apple has considered glass panels with curves of varying depth. It sounds like we can probably expect a handset where the front glass panel slightly curves into the stainless steel back, similar to what we've seen with the iPhone 6 and on.
That's another big part of the rumor: Apple's decision to make the back panel stainless steel instead of aluminum. That could certainly add to the premium feel of the device, as could Apple's plans for the cameras on the anniversary iPhone. According to people close to development, Apple is considering dual-lens set ups for both the front and back cameras, with the rear-facing lens becoming vertically arranged for this release.
If all of this turns out to be true, then that $1,000 price tag that's been thrown around could indeed become a reality. We've heard most of this before, so Bloomberg's report corroborates more than it offers new rumors. Even with only speculation to go on, it certainly seems like Apple is planning something big for later this year.
As always, take this with a grain of salt. We don't have official confirmation from Apple yet, and at the end of it all, that confirmation is the only thing that counts. We should find out what Apple's plotting sometime in mid-September, so stay tuned.
SOURCE: Bloomberg